*DISCLAIMER: This is a paid advertorial by HUAWEI TECHNOLOGIES SDN BHD. It does not reflect the opinions or views of the techENT editorial board or writers. *
The Huawei Mate series has always been made to be one thing; the best of the rest. This year the Mate does not stop at just smartphones. Instead there is a new PC and a watch that comes together with the Mate series; a sort of complete package and solution. Yes, Huawei makes PCs now and they are your perfect companion. How? Here's how.
The smartphone is the one thing that you carry everyday for both work and personal life, so you would want a little bit of colour. The Huawei Mate 20 Pro keeps you in trend with the colour of 2019 Emerald Green and Twilight colour options that looks so artful on its slim design.
The beauty continues on the OLED Curved display with colours so accurate, you cannot differentiate between the real thing and the image. Of course, a full glass back can be slippery. Not the Mate 20 Pro though with Hyper Optical technology that creates microdots in the glass for better grip.
There is the very iconic camera, a triple camera set-up that is inspired by a Porsche race car. Yes, it is the Le Mans winning Porsche 919 racer's headlight arrangement; a perfect form-meets-function example. The purpose of a car's headlights is to help the drivers see. In collaboration with one of the most prestigious camera brands in the world LEICA, the triple camera with Ultra-Wide Lens helps you capture beauty in front of you. The AI Scene Recognition software helps you take better photos be it at work or when you go for an afterparty with your friends, even in low-light.
The best part of having this Mate though is it becomes your best pal when you need to go places for whatever reason; food, or travels, or play. You get VIP privileges with Huawei's partners in Malaysia. There is always new promotions too so it is not like you will have a boring lifestyle.
At work you have the MateBook X Pro with Metallic Uni-Body design. The solid thing contains a FullView Touch Display that takes up 91% of the clam cover making the experience more immersive than nearly anything else in the market. That touch-sensitive display pushes out 3K resolution, so you can see everything you work on in great details.
At 1.33kg and 14.6mm the MateBook X pro is easily portable. Even with the pocket charger you can still travel light. The powerful CPU and GPU makes it a perfect tool for designers or even gamers.
It packs four speakers that are ATMOS Dolby certified with Moving Cinematic experience that gives you a virtual surround sound effect anywhere, anytime. The powerful Quad Speakers is great at the work place too for a con-call in a large meeting room.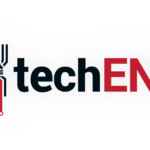 The MateBook X Pro can only accessed by you via a one-touch fingerprint sensor embedded power button. The camera is hidden in the keyboard too and pops-out only when you need it.
The Huawei Watch GT is really the companion that sticks to you. Heart Rate monitoring is even more accurate now with TruSeen 3.0. Tracking your activities is more accurate too with the multiple sports mode this thing comes with. The GPS GLONASS sensor with 3 satellite positioning hardware allows for a much more accurate and faster positioning when you run. You can even swim with it because it has 5ATM water resistance rating.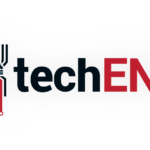 A good mate must be reliable. You do not want to go to work and go home just to have a flat battery. Leaving it to charge in the office may not work sometimes too especially if you need to move around plenty. That is exactly what you get from the Huawei Mate 20 Pro though; ultimate reliability.
The battery, to begin with, is a super large 4,200 mAh; bigger than most smartphones. Which means you are not going to even run out of battery even after a full day's work. It will even last you through the night after work when you just want to wind down with your best mates.
Usually you would plug your phone in for an overnight charge after that. This time, you forgot. You wake up to low battery and panic. Not with the Huawei Mate 20 Pro. With the SuperCharge 2. 0 a 70-percent charge only takes 30-minutes. That will still last you a whole day. Even if you charge it with a wireless charger, it still charges faster than anything out there with up to 15W receiver on the device. It is so powerful you can even reverse charge other devices wirelessly if you need it to.
There is no worry on charging the Watch GT too. It has battery for weeks; up to two weeks in fact. That means you only need to charge it twice a month to get the fullest of it.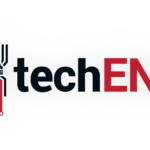 These three are really your ultimate Mates when it comes to work. You can even play with them when you want to. The Huawei Mate 20 Pro works with you through-out the day with no fuss and then plays hard too with its best-in-class camera and Huawei's most powerful processor ever made. It even keeps track of your health on-the-go together with the Huawei Watch GT.
All of them even looks so stylish that you are never out place. Best part, they last you a lifetime with their super long-lasting battery lives. Well, that is what you want in your pal right? A long-lasting mate for everything in your life.
The Huawei Mate 20 Pro, Huawei MateBook X Pro, and Huawei Watch GT are all available now in Huawei Experience Stores and official retailers nationwide. You can even obtain them online, here, or get more information on their site, here. For more updates on the Mate series, of course keep a look out on their Facebook Page.
*DISCLAIMER: This is a paid advertorial by HUAWEI TECHNOLOGIES SDN BHD. It does not reflect the opinions or views of the techENT editorial board or writers. *
---
Also published on Medium.