Love photography? But hate lugging around a DSLR? Wish your smartphone could do a better job at taking photos? Wish you have DSLR quality photos out of your smartphones? Then you definitely have heard of the Huawei P9 that was co-engineered with Leica.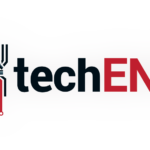 The Leica co-engineered smartphone produced a Huawei P9 with a Full HD 5.2-inch display upfront paired with an 8-megapixel front-facing camera out the front of the device. It is powered by Huawei's own Kirin 955 octa-core processor capable of up to 2.5GHz clock speed paired with 3GB of RAM (Malaysia model) and a Mali-T880 MP4 GPU. You get 32GB of storage with an up to 256GB Micro SD slot. Battery is a 3000mAh unit good for at least one whole day of usage.
The main feature of the device is out the back though. Above its  fingerprint sensor cum touchpad is two cameras rated at 12-megapixel each. This combination of monochrome and RGB sensors on each camera produces super high-quality picture quality with details worthy of a DSLR. The revolutionary Leica engineering also allows users to control the photo's depth of field pre and post capturing.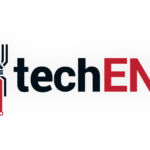 Now, there is a new colour option. The Huawei P9 now comes in Rose Gold. This is a limited edition mind you. The limited edition of the Rose Gold Huawei P9 will be have 4GB of RAM and 64GB of internal storage compared to the regular 3GB RAM and 32GB of the regular P9. It of course retains that dual-camera magic of the original P9. True to the limited edition moniker of the Rose Gold P9 Huawei will only be distributing 999 units of the device.
The Huawei P9 Rose Gold limited edition is available in all local Huawei retailers at MYR2,399. In conjunction of Malaysia Day celebrations too, consumers will receive an exclusive Huawei P9 Gift box worth MYR259 for the purchase of the limited edition P9 until 2nd October, 2016. A bonus hands-on video, gallery and press release after the break.
A New Colour for the Flagship: Huawei P9 Rose Gold Edition

Only 999 unit of the Huawei P9 Rose Gold Edition Available Nationwide

Kuala Lumpur, 9 September 2016 – Huawei Malaysia presents the Huawei P9 in a Rose Gold edition strictly limited to just 999 devices nationwide. This beautifully finished special edition of the brands' smartphone was showcased at the Escape Room's Light Sensation exhibition today.

Designed with style and quality in mind, the Huawei P9 Rose Gold edition sports a sleek design sculpted from an aluminum unibody, a dual-lens camera co-engineered by Leica and a 64GB ROM immediately places itself as a stylish companion for almost every occasion.

Teaming up for the first time this year as the Official Smartphone Partner for Escape Room's Light Sensation, Huawei also showcased its latest coveted flagship smartphone – the P9, which was recently named the 'European Consumer Smartphone of 2016-17' by the European Image and Sound Association (EISA).

The launch of the limited edition device came in as a treat for consumers upon the success of the Huawei P9 sales earlier this month.

The device will be available at RM 2,399 in selected Huawei Retail Stores nationwide, so be sure to own one while it lasts!
In conjunction with Huawei's ongoing the #WeiTo Malaysia Day Promotion, consumers will receive an exclusive Huawei P9 Gift Box worth RM 259 upon every purchase of the limited edition device till 2 October 2016.

For more information, please visit Huawei Malaysia's Facebook page.
Source: Huawei Malaysia