The Huawei brand name has been associated with high-end smartphone photography, it always has been ever since they started their collaboration with Leica. Lending the expertise of Leica's camera making techniques and know how, there should be no surprise that photos come out crisp and detailed. The photos look incredible when the P9 was first introduced. No manufacturer in the world at the time would think to put two camera sensors to create a result that was truly stunning. That started Huawei's photography legacy, the Huawei P9.
The Huawei P20 series that was introduced last year continued that tradition of breaking the limitations of smartphone cameras with a triple camera set up – again, the first in the world with the Huawei P20 Pro. At the time of introduction, the Huawei P20 Pro packed what seemed to be the best camera fitted on a smartphone in the world. It scored higher than anything that was offered in the market in DxOMark. To be really honest too, the camera on the Huawei P20 Pro is really something else. Surely Huawei does not have an answer when everyone was asking what is next for the Chinese manufacturer. The camera cannot be that much better than Huawei P20 Pro at this point. Well, with the Huawei P30 Pro, they can try.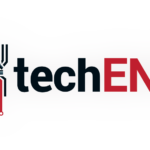 First things first, because the Huawei P30 Series is going to be Huawei's photography smartphone champion, the Huawei P30 Pro packs four cameras. The Huawei P30 packs a modest three-lens set-up. But we are going to talk about the main flagship here, the Huawei P30 Pro – the one with four cameras at the back. You get a 40-Megapixel main wide-angle camera paired to a 20-Megapixel Ultra-Wide Lens. The 5x telephoto lens captures photos for the 8-Megapixel sensor. These three cameras is then assisted by a Time of Flight (TOF) camera for depth sensing and enhanced details. The Huawei P30 is still no slouch though. It packs a 40-Megapixel main camera paired to a 16-Megapixel ultra-wide lens and a 8-Megapixel 3x telephoto lens.
Another feature of the Huawei P30 Pro is its water resistance. Finally a Huawei smartphone with IP68 rating, not just splash proofing. The IP68 water and dust resistance rating means that you an actually drop it in your sink and get it working fine after you take it out. The Huawei P30 though gets only IP53 rating, which is still not to say bad, it is at least splash proof.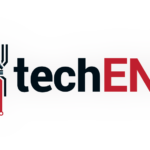 With the Huawei P30 Pro too you get wireless charging and reverse wireless charging like you get from the Huawei Mate 20 series. It packs a larger battery at 4,200mAh while the P30 has to make do with 3,650mAh, which is still plenty technically. The battery on the P30 Pro though packs Huawei's Quick Charge 2.0 with support for 40W input. That is laptop grade charging, which also means it should charge in no time at all. The P30 still packs the Quick Charge 1.0 with 22.5W input support.
Up front, the Huawei P30 Pro packs a expansive 6.47-inch Full HD+ AMOLED display with HDR10 support and DCI-P3 certification. On the Huawei P30, you still get 1080p resolution on the AMOLED display alongside HDR10 and DCI-P3, but it is slightly smaller at 6.1-inch. Whichever it is you are getting though, the displays are a beauty to look at.
Both are powered by a similar Huawei HiSilicon Kirin 980 that powers the Huawei Mate 20 series too. That also means you are not getting anything less for power. That same processor runs the same Android 9.0 Pie underneath the EMUI User Interface (UI). Both get a 32-Megapixel front-facing camera as well as Dolby certified speakers with noise-cancelling mic. Both are also charged via a USB Type-C port. Security wise they pack the latest in-display fingerprint technology. Both can also work with Huawei Matebook's tap and drop feature with their built-in NFC chip.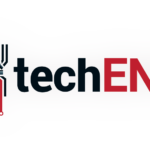 The Huawei P30 and P30 Pro will be available in four colours; Aurora, Amber Sunrise, Breathing Crystal, Black, Pearl White. Alongside the new Huawei P30 series, we see Huawei release a brand new special edition case for the Huawei P30 series in collaboration with Swarovski. Of course, it comes in only pink colour they call the Pearl Pink. It is going to be expensive too. If you are planning to buy the Huawei P30 Pro as a gift, you can even get them in special gift boxes. Because the Huawei P30 Pro also packs a 40W capable battery technology, they also launched their brand new 12,000mAh powerbank can also charge your average laptops. We also see a new Huawei Freelace wireless earphone which packs an 18-hour battery life from a single charge. The Huawei Watch GT comes in new flavours too; they now come in a 42mm edition called the elegance, and the regular 46mm version. Huawei also partnered with Gentle Monster, a Korean eye wear maker to come up with a new smart eyewear project.
The Huawei P30 series is going to arrive in Malaysia on the 2nd of April, 2019. There is no confirmed pricing just yet. There is no mentions of what sort of promotion you will get as the first buyers of Huawei's new photography flagship. Of course, we will be sure to keep you updated; watch this space.