Smartphone cameras have come a long way since their first introduction in the old Nokias. The modern smarthones have more than 10 times the photography power of those that were first introduced in the beginning of the millennium. It is the 21st Century after all, everything converges into one device.
Photography though takes the main headlines of the modern smartphone. Something so small and so meek takes photos with even more details than a point and shoot you bought even two or three years ago. That is how much the technology has moved forward. Then comes the P20 last year that is touted to be a replacement for DSLRs. That took the next step in smartphone photography.
As if that is not enough though, the Huawei P30 comes forward with even more photography power. How much more power? Let us see. There is one thing that a large interchangeable lens camera can do that a smartphone has never been able to do well; close-up shots from a long distance. In other words, telephotography.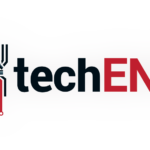 With the upcoming Huawei P30 that is supposed to be launched on the 26th March, 2019 in Paris; telephoto on smartphones is a thing. That is not only something they claim to be though. It is also something that they can prove with some sample shots taken when British Boyband, Blue comes to Malaysia.
From the images you can see that close-up shots are effortlessly detailed even under limited concert lighting. The close-up shot still looks detailed like you made the shot at a much closer range than where you are. Close-up not close enough? You want the face? Why not zoom even closer? Go super close-up. From the sample photos, you still have not lost details, quite amazing if you ask me.
Previously we saw a leaked Facebook post from Richard Yu, Huawei's CEO on his super moon shot allegedly on the Huawei P30. From there also we can draw some predictions on the smartphone's camera details. It will most likely come with four camera lenses, one more than the current Huawei P20 that it replaces. We are also guessing that it will hit a higher DxOMark score that the Huawei P20 Pro and Huawei Mate 20 Pro's 109 points.
The Huawei P30, if true, will sport the first quad-lens set up on any Huawei device. Of course that technology with trickle down to newer devices. That fits into their 'Rewrite the Rules' theme too alongside the telephoto capabilities.
The Huawei P30 series will launch on the 26th March, 2019 in Paris. On that front Huawei has teased that their 1TB Backup Storage Drive may be included in their freebies on top of other things. We do not know yet what else the Huawei P30 purchase will come with. Of course, we will find out later when the best camera smartphone launches on the 26th March, 2019. For more information you can check out their site here. You can get the latest news and promotions from Huawei you can even check out their Facebook Page.
*DISCLAIMER: This is a paid advertorial by HUAWEI TECHNOLOGIES SDN BHD. It does not reflect the opinions or views of the techENT editorial board or writers. *