Huawei's Mate lineup has become one of the most sought after smartphones thanks to the camera technology and cutting edge features that the Chinese manufacturer has baked into it.
The Huawei Mate20 is 2018's edition of the flagship and is the first to come with 3 entries: the Mate20, Mate20 Pro and the Mate 20X. Each of these entries bring a slew of different features geared towards different users. The Mate20 is for your everyday user looking for performance and camera prowess while the Mate20 Pro ups the ante with everything in the Mate20 and brings features for the power user. The 20X brings the focus on productivity and gaming with its larger screen and M-Pen capabilities. All of these variants run on Huawei's latest processor, the Kirin 980.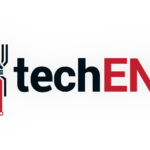 That said, the Mate20 series has remained one of the top competitors in the market for many flagships. Not only because of its compelling features but also due to the competitive pricing Huawei has used. Well, that's about to get a whole lot more competitive. From January 21, 2019, the Huawei Mate20 will be retailing for RM2,399. That's a whole RM400 off its initial pricing of RM2,799.
Aside from flagship devices, Huawei also has a feature rich mid-range line up with its nova lineup. The nova series takes a sharp focus at camera performance and affordability. The 3i brought the AI powered selfie to the masses at an affordable price-point with its 24-megapixel selfie camera. Equipped with the HiSilicon Kirin 710 the smartphone also brought the capable neural processing unit (NPU) to the mid-range.
That said, starting January 21, 2019, the nova 3i will be retailing at RM100 less than its initial pricing of RM1,099.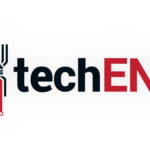 In addition to the repricing of the Mate20 and the nova 3i, Huawei is also having a limited promotion for Chinese New Year! For RM3,188 you'll be able to get the Huawei Mate20 worth RM2,399 and the Huawei Watch GT Sport worth RM899. This promotion is available from the Huawei online store from January 15, 2019 until February 13, 2019.