We just saw the Huawei Mate 9 launched last few weeks and is already reportedly on its way to Malaysia. The Huawei Mate 9 also fits one of the most advanced chipset at this time with the latest ARM Cortex-A73 architecture; the Huawei Kirin 960. This should mean that this is currently the most advanced and the fastest commercial System on a Chip (SoC) of its kind. What does that mean though? Bare with us though as this may get a little technical for your taste. If you stay and read though, you might learn something; as we have.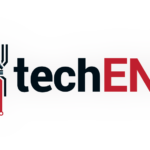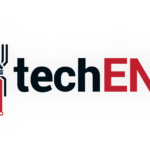 ARM Cortex-A73 – Bigger, Badder Cortex-A72?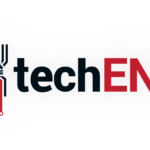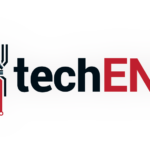 In short, yes; it is a faster, more efficient version of the old ARM Cortex-A72 chipsets that is so the flagship standard at this time. You of course can find the Cortex-A72 architecture in Qualcomm's Snapdragon 820 and 821 SoC. You can even find the same type of architecture on Samsung's latest Exynos type SoC on their high-end Samsung Galaxy S7 Edge. While it is not the first 64-bit type architecture from ARM, it does solve plenty of problems that was posed by the Cortex-A72 architecture.
ARM Cortex-A72 – Mobile Computing Here We Go!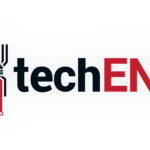 It is important at this point though to note that the Cortex-A72 architecture was built not just for mobile applications. In fact this 64-bit capable SoC architecture was meant for more than just powering your oh-so-shiny flagship smartphones. It was supposed to power automotive type computers, infrastructure computing solution, and so much more. It is even targeted for military and aerospace application for crying out loud. So the Cortex-A72 is not your average SoC; that is established. It also relies on the architecture of the previous generation ARM architecture the successful Cortex-A57. But it was built to be 50% more powerful while taking up 15% less power. It was also supposed to be smaller. In fact, it was built to be smaller than the Cortex-A15, an architecture that was several generations old, a time when 64-bit processing for mobile is considered impossible.
That was what you would call pushing the envelope. The push paid off with so many chipset manufacturers flocking in to adapt the architecture for mobile use. Huawei fitted the architecture into their latest Kirin 950 and Kirin 950 at that time, Qualcomm pushes the Snapdragon 820 and then the 821, Samsung had the Exynos 7650 and 7800. Powered by the ARMv8-A programming, the SoC architecture performed wonders on devices it powered. Showing us a glimpse of true mobile computing. They were some of the first processors pushing speeds above 2.0GHz. It was not perfect though.
The Cortex-A72 unique design, however advanced it may be; poses one big issue – heat management. Cramming plenty of power (50% more) into a footprint that is about twice smaller than the previous generation design is great. Reduced footprint means you can fit more sensors into a smaller crammed space of a device. It could also mean less power consumption. According to numbers; 15% less. But cramming that much power into such a small footprint produces a lot of heat. True enough that proved to be a challenge to the first generation of Cortex-A72 SoC; especially the Snapdragon 820. Plenty of reports from consumers of the Snapdragon powered processors complained of excessive heat coming from their devices after moderate use. That problem is solved in a later SoC design like the 821. The later designs though emphasises on super short burst of energy and boost from the Cortex-A72 cores while letting the remaining load of processing be done by the smaller paired cores like the Cortex-A53.
If you put the ARM Cortex-A72 into today's context however; it has gone through plenty of changes with improvements with Virtual Reality and Augmented Reality support. Though VR and AR support is not part of the built-in feature of the architecture manufacturers like Samsung heads the way in supporting VR with their built-in support of their brilliant Gear VR. Despite the efforts though VR is still, at best spotty with this architecture. Devices tend to heat up even faster than before while consuming large amounts of power.
ARM Cortex-A73 – True Mobile Computing
So, the ARM Cortes-A73 then. Yes, it is faster. It is also smaller. In fact, it is the smallest processor of its kind. It is based mostly on the Cortex-A72 structures though. Building on the trusty ARMv8-A programming, the headline figures stand at 30% more performance while being 30% more power efficient, seamless Ultra-HD (4K) support, up to 2.8GHz of clock speed, sustained high-power usage, and proper VR support. Of course, being more efficient this new Cortex-A series will bring on less heat. Which means a lot more flexibility on the usage of the new processor based on this architecture.
This is also an important SoC architecture to enter the market now because it is designed especially for mobile computing applications. It is fast as well, bleeding fast with support up to 2.8GHz of clock speed. That speed is near identical to what we get on almost full on desktop these days. The new ARMv8-A programming as well brings more to the table than the old Cortex-A72's programming. It has got new debugging structure and new interface to better serve mobile operating systems making things much smoother for mobile devices as well. The architecture of the A73 also allows for more processes at a single time which contributes to its 30% increase in performance.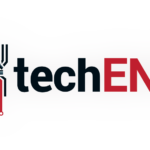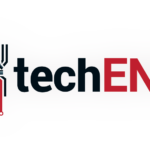 The new Cortex-A73 also will employ dual decode lines on all processes to both minimise processing time and power consumption compared to the older 3-wide decode line employed by the Cortex-A72 structure. The L1 and L2 cache is new and enhanced for more complex calculations and processes.
So everything is more and more, well except for the size. However there is another downsizing that ARM is predicting or recommending. The recommended implementation on the new SoC based on this is stil the big.LITTLE sort. That is where you pair one high power, high performance chipset with another slower, less power-hungry chipset to create a complete SoC paired with the GPU. ARM designs the Cortex-A73 to be a hexa-core type processor. It will be paired with the four Cortex-A53 cores to maintain the big.LITTLE construction, and their newest Mali-G71 GPU at the graphics department.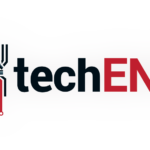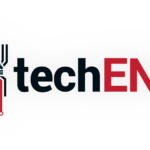 A little about the Mali-G71 GPU. The Mali-G71 GPU is also an ARM developed chipset specifically to cater to the Cortex-A73 architecture. As mentioned earlier with the new A73, there will be seamless support of UHD and VR. Those functions will rely plenty on the Mali-G71 that is designed specifically to handle these processes. Compared to the old Mali-T880 GPU this new chip can produce 40% more power, while being 20% more efficient, and reduce memory bandwidth by 20%.  Manufacturers can load up to 32 of these GPU cores for ultimate performance.
After all said and done, ultimately when it reaches your hands; it is not only going to make your device much smoother, much snappier, and much faster. It will run more efficiently compared to the previous generation SoC; battery lasts longer. It will run much cooler; meaning devices can be thinner. Your device can fit many more sensors and can pack more modules; more features for your mobile device. Also on the display side you may start getting UHD resolution screens on your next mobile device. Let's not forget as well now all the new flagship can support VR seamlessly without the downsides of the old Cortex-A72 architecture.
Huawei Kirin 960 – Next Gen is Now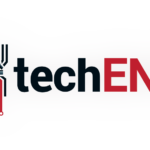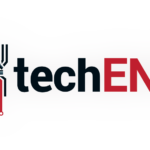 The Huawei Kirin 960 then, the next frontier. The first ever SoC in the world taking advantage of the ARM Cortex-A73 architecture with the new Mali-G71 GPU. Instead of the dual core application suggested by ARM Huawei employs four of these in the SoC paired with the lower powered Cortex-A53. Four of the Cortex-A73 cores clock in at 2.4GHz in the new Huawei Mate 9. With ARM's upper limit of 2.8GHz though Huawei is barely pushing the limit with the new SoC. The improvements over the old Kirin 955 though are vast.
It now supports Vulkan, a codec that allows desktop level gaming experience on you mobile device. It also supports UFS 2.1 Storage for the latest and faster standard in memory technology. As mentioned, this new SoC is bleeding fast. It is as fast as most desktop or laptop computers at 2.4GHz. All that power, but up to 15% less power is consumed than before. The GPU even consumes 20% less power than before in this chipset and that allows you to play games even longer. VR is now no longer an issue with the 960. In fact it can render 2K VR videos at a maximum of 90 frames per second. With UFS 2.1 support memory read and write speeds are increased up to 150%.
Huawei adds a tinier i6 processor that acts as a pedometer on the device. This big.LITTTLE, tiny architecture also relies plenty on the A73, A53 structure. The results on this new SoC is 75% less power consumption on low-load and 40% less power consumption on high-load while running 30% more functions. Because of Cortex-A73's support for AR as well the Kirin 960 manages to save up to 70% in power consumption while having AR constantly on.
The Kirin processor of modern are great supporters of dual-camera technology and it will be no different in the new Kirin 960. In fact, with the new Kirin 960 the dual-cameras will have faster and more accurate auto-focus. Also Optical Image Stabilisation is brought in with the new SoC for better 4K videos. Colour reproduction is also claimed to be much better with real-time dual-camera fusion processing.
The new Kirin 960 is also now the first ever Kirin processor that will support full frequency bands available globally, which means you can now use device powered by the Kirin 960 in every part of the world. It even supports VoLTE. VoLTE, we think should be the next step in call technology as calls are crystal clear through VoLTE. Of course signal strength and coverage does affect call quality. Sadly though there are no mentions of 5G in its arsenal of antennas.
Finally though comes the added security with the Huawei Kirin 960. The 16nm FinFET Plus processor supports CRT-RAS, RSA, DES/3DES, and AES algorithms. These layers of security measure are not usually found in a single chipset. The layers also allows the Kirin 960 acts like and as effective as chip-and-PIN credit cards with integrated secure element (inSE) rather than just relying on software security. The SoC can even filter out fraudulent and harmful messages from pseudo base stations to protect the device and user against virus and cyber attacks.
2017 And Beyond
The Huawei Kirin 960 is just the beginning for a new 2017. We do believe that more and more manufacturers will jump on board with Huawei when it comes to the Cortex-A73 architecture. Each will have their own ideas on what is important on their own chipset of course. But Huawei leads the way with being the first of many this time to adopt the new architecture. The potential this new chipset presents to mobile computing is virtually limitless. It could very well power computer replacing tablets in the near future. Most of all though, the new Kirin 960 will push the envelopes of what is possible with Android at the forefront. Being the first of many as well allows Huawei plenty of room for future improvements that we may see in the Kirin 965 (if that is even in the pipeline). We might even see UHD displays on the next replacement model of the P9 or something, we are merely speculating. We don't know yet.
Press release on the Huawei Kirin 960 after the break.
Huawei Kirin960

High-level Message:

Users depend on their mobile devices to be fast and reliable. With the premium Kirin 960 chipset Huawei is maximizing power and speed to create a device that runs efficiently over its lifetime.

High-level Overview:

The new Kirin960 is the latest addition in the Kirin900 family. The Kirin960 is the global leader for the newest commercial Cortex-A73 CPU, Mali G71 GPU, and UFS 2.1 Storage, fully supporting the newest graphics standard Vulkan to give users an ultrafast experience.

The Kirin960 aims to provide a smoother, faster, more secure Android experience and will offer revolutionary performance, efficiency, and security in a wide range of applications, such as gaming, photography, and calling. It will make its first appearance on Huawei's latest flagship smartphone, due to be launched in the coming weeks.

For the first time, Huawei has also revealed the Kirin mascot, which has six kinds of supernatural strength.

The new chipset boasts improved:

Boost performance
Duration
Camera
Audio performance
Modem and connection
Security

As of September 2016, over 100 million Kirin chipsets had been sold.

Proof Points:

Finding a balance between performance and power consumption has been achieved. Kirin960 sets a new
standard for endurance time and allows augmented reality (AR) games to be enjoyed by consumers. The
advanced chipset supports:

Latest dual camera technology that mimics the human eye for faster focus and unparalleled clarity.
Latest in-house smart audio solution, Hi6403 to produce HiFi voice quality.
Integrated global modem that supports 4CC 600 Mbps for faster internet speeds and better
performance.
All main telecommunication modes fully support dual-SIM to provide seamless global roaming.
Upgraded voice calling technology to provide a face-to-face calling experience.
The world's first chip with finance-level security.

This is the first time Huawei has proposed a trusted connection strategy: the Kirin960 global
leading integrated secure element (inSE).
Huawei is the first company to be given a security certificate by both the China Financial
National Risking Authentication (CFNRA) and China Union Pay .
About Huawei Kirin960

KSPs:
Boost Performance

The Kirin960 incorporates the latest Cortex-A73 processor, Mali-G71 graphics chip, and UFS 2.1 storage technology to deliver a faster user experience. This is the first commercial deployment of the A73 core, which packs incredible boost performance while curbing power consumption by 15 percent.

Kirin960 is the first commercial chipset to feature the Mali-G71 GPU and boasts radical graphics capabilities.
Kirin960's state-of-the-art 8-core GPU offers a 180 percent increase in graphics performance compared to its predecessor.
GPU consumes 20 percent less power than its predecessor, allowing longer gaming sessions

Kirin960 is also the first chipset to support Vulkan, the all-new graphics standard that leverages the true performance of the multi-core GPU.

The GPU supports 3D runtime with Android to support Vulkan API.
Vulkan overcomes the constraints that the CPU has on GPU performance, improving multithreading and rendering performance.
Kirin960 provides a complete solution based on the Android Nougat version of Vulkan, adopting the Vulkan standard so that the octa-core GPU performance is maximized.

The Kirin960 also offers exceptional virtual reality (VR) performance and can render 2K video at 90 fps with an MTP lag of less than 18ms.

This ensures the chipset will work seamlessly with a variety of VR applications.

Kirin960 is the first commercial chipset to incorporate UFS 2.1 storage technology, offering considerably faster read/write throughout.

Encrypted read/write speeds have seen a 150 percent improvement, while database access speeds have increased threefold – ensuring a smoother, stutter-free user experience.

The Kirin960 continues to provide base layer optimization of traditional Android with a better CPU, GPU, and storge hardware performance.

Low power consumption for extended battery life

Kirin chipsets highlight a fine balance between performance and power consumption. Kirin's commitment to the SoC strategy, advanced foundry process, and power-efficiency CPU and GPU
innovations, has made the brand an industry standard for performance and power consumption.
The Kirin960 redefines day of use (DoU) by balancing performance and power consumption, so that users can enjoy AR games and without worrying about losing battery life.
Kirin960's i6 coprocessor is part of the Kirin960's 'big, little, tiny' architecture and shares resources with the larger A73 and A53 cores.

The coprocessor manages light tasks when the main CPUs are sleeping, enabling the smartphone to always be switched-on.
The coprocessor greatly reduces power consumption: the i6 managed 75% lower power consumption when running pedestrian dead reckoning (PDR) algorithms, and 40% lower power consumption when counting steps. About Huawei Kirin960
The i6 core also offers 30 percent higher memory capacity, allowing it to run more services. This provides users with the same experience, but with lower power consumption.

The Kirin960's 'always-on' function enables innovative features such as precision hardware geofence, context awareness, and low-power GPS.

The precision hardware geofence feature provides low-power navigation, notifications and runs the Google Nearby service.
Context awareness technology can detect the user's activity state and surroundings, including whether they are in a meeting, a car, or a noisy environment.
Low-power GPS reduces GPS power consumption by 60 percent.

Following the viral spread of the Pokémon Go, AR apps driven by location based services (LBS) are becoming increasingly popular. Until now, phone power consumption was challenged when the screen, location, and game rendering were on for extended periods of time.

The Kirin960's smart low-power plan reduces power consumption by 70%, enabling much longer standby time. This allows users to play AR games for twice as long.

Latest dual-camera technology

Huawei has long been an industry leader in dual-camera technology, shipping mature dual-camera products as early as 2014. The Kirin960 brings users a new dual camera experience by adopting the latest dual camera technology, with upgraded visual features.

Honor 6 Plus, Huawei's first dual-camera handset, featured a Kirin925 chipset with dual 8-megapixel rear sensors.
The Huawei P9 was powered by the Kirin955 chipset and featured dual Leica 12 megapixel RGB and monochrome sensors, as well as a dedicated depth ISP and real-time previews for bokeh.

Smartphone cameras are challenged to match the focusing capabilities and clarity of human vision. Huawei's latest dual-camera technology emulates the human eye's depth perception 3D focus, to instantly capture a clear image.

Latest technology features hybrid auto-focus technology that automatically selects the appropriate focus mode for faster, more accurate focusing.
A built-in HD hardware depth map processor doubles depth performance

Hardware super resolution technology enhances optical zoom effect, while supporting 4K hardware video stabilization.

The Kirin960 supports color-monochrome dual camera real-time fusion processing, which captures more details with light and shade for a clearer image.

In indoor and outdoor night scenes, Kirin 960 can effectively suppress noise.
Color recovery is more realistic.
Improvements in performance is clear in moving scenes

Kirin 960 provides 1X~4X range stepless zoom portrait bokeh mode

Portrait bokeh shooting distance is more than double the industry standard and provides a broader perspective for the composition of wider aperture photography
Virtual point light spot effect is superior to the single-lens reflex (SLR) camera; flexible refocus technology goes beyond SLR.

High-end audio experience

A phone's audio quality is determined by audio capture, signal processing, and playback quality. To ensure excellent performance in all three areas, the Kirin960 incorporates the latest audio chip solution Hi6403, which integrates an audio DSP with superior signal processing capabilities.

The Hi6403 chip uses cutting-edge active noise cancellation (ANC) technology to reduce background noise for an improved call experience in noisy environments.
The Hi6403 offers a better music playback experience, with the noise floor down to –117 dBV
The Hi6403 chip features a low-power mode that offers power savings of 17-33 percent over its predecessor, so users to listen to music for longer
The chip also supports high fidelity playback in 32 bit/192 kHz and DSD formats, for a premium auditory experience

Modem and connection

The Kirin960 comes with a brand-new, self-developed modem that supports four carriers aggregation (4CC) for improved signal reception and download speeds of up to 600 Mbps.

The Kirin960 is the first Kirin SoC chipset to support DL 4CC or DL 2CC with 4 x 4 MIMO, which can support LTE UE up to Cat 12/13
Compared with 3CC+256QAM, 4CC allows for download speeds of up to 600 Mbps and significantly improved signal reception.

Offers full frequency band and radio standard supported for truly global connection.

The Kirin960 is the first SoC in the Kirin 9xx series that supports all network standards, including GSM, UMTS, CDMA, TD-SCDMA, TD-LTE, and LTE FDD, as well as all 3GPP frequency bands from 330 MHz to 3.8 GHz, allowing users to stay connected wherever they are in the world
Unlike previous chipsets, which only supported 2G (GSM) networks for the secondary SIM card slot, the Kirin960 also supports 3G (WCDMA) networks, so users can access secondary SIM card slot in countries such as Japan and South Korea, where 2G networks have never been deployed.

It features enhanced VoLTE audio technology for crystal clear call quality and supports all network frequency bands with dual-SIM card, for seamless connection and roaming.

In China Mobile's 2016 chipset quality rankings, Kirin chipsets ranks among the best in terms of VoLTE call quality, VoLTE power consumption, VoLTE stability, and performance in high-speed train scenario. This can be attributed to the dedication of the Kirin team, which aims to deliver unprecedented VoLTE performance for end users
The Kirin960 supports the HD Voice+ codec and VoWiFi. Compared with the previous generations of VoLTE technology, HD Voice+ offers double the bandwidth and sampling rate, which significantly improves sound quality
Call quality tends to suffer when signal strength is weak, or when traveling at a high speed. To address these issues, the Kirin960 features SPLC (smart packet loss concealment) technology, which eliminates half of in-call noise and distortion.

A chipset you can trust

Phones are no longer just communication devices. Simply downloading apps allows users to do online shopping, account transfer and manage their finances. With mobile support making people's lives more convenient, it is often easy to forget the security risks that phones pose.
Trojan horses, viruses, malware, and other security vulnerabilities all increase the risk of mobile payment fraud. Both consumers and banks are urgently in need of more secure payment solutions.

The Kirin960 chipset was the first to propose a trusted connection strategy for security protection between users and their phones, and phone to phone connections.

Pseudo base stations and fraudulent messages mean that the telecommunication connections between users have no security protection.

Kirin chipsets start from user pain points, actively defending against pseudo base stations at the chip base layer.
The Kirin960 adopts technology to block pseudo base stations using telecommunication digital base band processor technology. It screens base stations at the base layer and rejects communication with pseudo base stations.
This capability blocks fraudulent calls and junk messages from pseudo base stations at the source, protecting the security of user communication connections.

The Kirin960 aims to revolutionize mobile payments by offering security solutions on a par with chip-and-PIN credit cards.

It is the first mobile chipset that has an integrated secure element (inSE). Compared with software-based security solutions and standalone security chips, the Kirin960 offers improved security.

The chipset is manufactured using the cutting-edge 16 nm FinFET Plus process, supports CRT-RSA,RSA,DES/3DES and AES algorithms, and offers a performance four times that of standalone chipsets.

In addition, the security module can effectively prevent physical attacks.

The chipset's payment technology has been approved by both China Financial National Risking Authentication (CFNRA) and China Union Pay as of October 2016, making it the first chipset to be approved by leading financial institutions.

Kirin960 achieves trusted connection from its very fundamental level, offering unprecedented levels of security for smartphones powered by the Kirin 960.
Sources: Huawei, ARM