Huawei Honor 8 Recognised for Signature Design
The Honor 8 is the latest flagship from Huawei sub-brand, Honor.  The device debuted towards the end of last year, making waves for its impressive glass design. This design gave the Honor 8 a signature look with its unique 15-layered glass. The result of this layering caused light to be refracted and resulted in an eye-catching pattern. This pattern, which was most visible in the black and blue colours of the Honor 8, brought a unique flair and design to a form factor which has otherwise become stale. Not only was it eye-catching, the design choices taken in the Honor 8 are, to date, some of the boldest choices that have been taken in the afford segment for smartphones.  In fact, the design choices that were taken have are usually reserved for premium flagships,
The many design choices which made the Honor 8 a success have garnered the attention of designers worldwide. One of the leading bodies, the Internation Design Awards (IDA) has awarded the Honor 8, a silver in the "Media and Home Electronics" segment. The annual competition, which was first held in 2007, aims to recognise, honour and promote legendary design visionaries and uncover emerging talents in Architecture, Interior, Product, Graphic and Fashion Design the world-round. The Honor 8 was among 1000 entries from 52 countries considered for the awards.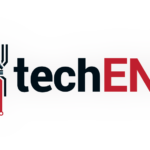 The Honor 8 has proven to be quite the performer, especially considering its affordable device segment. The device not only packs specifications that give flagships a run for their money but also camera technology that was once reserved for the high end, premium devices. The Honor 8 runs on Huawei's own Kirin 950 processor and is supported by 3GB or 4GB of RAM and 32GB or 64GB of RAM depending on the variant. Not only is the device reinventing the upper mid-range segment, it brings even more value to those looking for a lasting device at an affordable price.