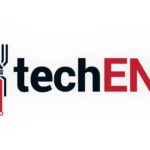 Kuala Lumpur Fashion Week is arguably one of the most important weeks in the Southeast Asian region when it comes to fashion. It parades the latest innovations and styles that captivate the imaginations and inspire. The occasion also showcases some of the best local designers and brings together style, elegance, boldness and a passion for life. While clothes and accessories make up an outfit, we are increasingly dependent on our tech. Fashion is no longer isolated from the tech that we use. Our devices need to complement our style and be versatile enough that it can seamlessly transition with any out fit we wear. An accessory to our own je ne sais quoi.
Enter Huawei, a company whose design sense has grown immensely since its first debut in an already busy market. While initially plagued by an unfair, unjust assumption based on the company's origin; Huawei has now become one of the foremost Chinese brands in the mobile marketplace. Its decision to break the status quo and abandon the now ubiquitous "cookie cutter" designs we have come to expect from most mobile companies has made it one of the most recognisable brands in the market.
Mold Breaking Design Choices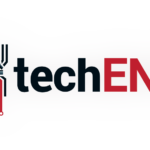 So what makes a Huawei devices standout? In an era where design language has evolved to incorporate exaggerated curves, curved displays and camera protrusions to house increasingly capable sensors, the company chooses to remain true to its industrial design sense. Its designs are elegantly industrial but versatile enough that it blends in with any sense of style.
The design of Huawei's P9 and Matebook  are simplistic but hide a whole lot within. Its simplistic design helps the device feel that much more natural in hand while being able to assimilate seamlessly into any situation. It becomes an understated, yet outstanding statement piece. It moves from work to play effortlessly.
While its flagship smartphone may be its crowning glory, Huawei's bold design choices also stand true with its accessories. The Huawei watch is a versatile accessory which flows between roles and adapts to any outfit with its replaceable bands. It is also one of the only Android Wear devices which has an offering catered specifically to women.
Functionality, Utility & Expression Take Centerstage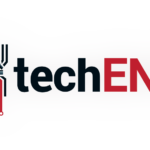 What can be more sexy than a understated device? One that speaks through its functionality and brings utility to it user.
Huawei's devices are undoubtedly some of the best to date when it comes to  utility and functionality. From its simple user interface to its many utilitarian features, it's hard to deny that every Huawei device packs more than you'd expect in its humble package.
The Chinese company not only manages to enhance an already functional and utilitarian operating system, it makes it uniquely yours through customisability. Self expression, personality and uniqueness which are undoubtedly some of the strongest driving factors behind fashion and innovation.
Feature Rich Innovation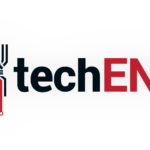 What's the point of being fashionable without a proper substance to back it up?
Innovation is a word that can be thrown around without much merit nowadays. But as people say, "True beauty lies within". True to that statement, Huawei's innovative collaborations with brands such as Leica bring even more features to their devices. Dual lens technology not only brings a new dimension to mobile photography, it helps capture the moment with even more clarity and maybe a little "bokeh".
Not only does the company innovate with partnerships, it also strives in helping rethink the way in which we interact with our devices. From pressure sensitive pens to invoking features with your knuckles to keyboards which accessorise while being extremely functional – the way Huawei innovates device interaction has the potential to make you rethink the way you interact with your devices.
Feature rich innovation, utility and functionality in a sleek understated package – there's no better way of describing Huawei's products. While other brands choose to be loud with design, flail with innovation or even tout functionality, a relative underdog seems to have broken out of the noise with something unique and fashion forward.