The whole world is watching, and watched as the United States (US) pushed for an executive order to ban US based organisations to have dealings with the Chinese technology giant, Huawei. As we have covered it here; Google, Intel, and Microsoft has immediately, on the same day, backed out of their partnerships and trades with Huawei. Technically, they had no choice thanks to the new ban. In response to that, Huawei has also announced their very own Operating System (OS), the HongMeng. However, as plenty put it, the HongMeng OS is far from ready for the market.
Some of you might still be asking the question; "what does HongMeng OS mean, and what does the OS has to do with the whole ban?"
Bare with us as we explain. HongMeng OS, according to Huawei has been in development for some time. It was built as an alternative to Android, very much like how Samsung has been developing Tizen OS on the side. As developers would find out though, building an OS is very difficult in the modern age. That is also why we have seen the fall of large software giants in the mobile OS space; Windows for example.
Huawei built the HongMeng OS as a 'just-in-case' thing. It is a worst case scenario when Google decides that they want to stop dealing with Huawei, or Google decides to raise the premiums for their OS access or usage. Yes, Google owns the Android ecosystem if you were still wondering. Either those, or if the Trump Administration decides that Huawei should not be allowed to work with, trade, or buy from US companies. Oh wait, that just happened; quite abruptly I might add. In our opinions too, two years early.
Having ARM Severed From Huawei
The most recent development to this whole debacle comes from a chip architect. ARM, one of the world's largest chip architects, largest mobile chip technology provider, has announced that they have backed out from trades with Huawei. What does this mean? This means that Huawei has lost a very important technology partner. They have essentially lost an essential part of their own HiSilicon Kirin chips. The ARM architecture currently is the most prominent processing chip architecture that is used in almost all the world's smartphone processing chips.
There was another update before ARM pulled away from Huawei though. The ban by the US government was lifted. The lift was not a permanent lift though, it is not even a full lift. There are limitations to the lift. The lift only lasts 90-days, for a start.
On Borrowed Time
No time to waste then for Huawei in a situation that is closing in on them. The 90-days grace period that technically started recently allows Huawei to continue their operations for existing customer. In that, the only thing they can do now is their best; at least according to Ren Zheng Fei, the Founder and CEO of HUAWEI. Thanks to the 90-days limitation then, if you are a Huawei smartphone user, we would be expecting one or two more firmware updates. Those would most probably be final though. We say 'probably' because we do not want to speculate.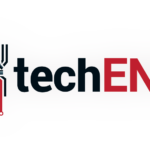 To wait for verdicts and appeal though is not the Huawei way of doing things. They are one of the most successful and probably the fastest growing tech company. They have grown from a small brand that could only sell smartphones in China to a global telecommunications player that is now developing key technologies for the upcoming 5G network. They are a key player in the network business today. If you consider Malaysia, Huawei is Malaysia's largest network infrastructure provider here.
With ARM taking part in the ban, Ren admits that it would be difficult. Not having ARM as their technology partner is going to be difficult for Huawei. This is not unique though, it would be difficult for any smartphone processing chip manufacturer like Qualcomm, or Samsung for example. Especially if your chip is base on ARM's fundamental architecture.
While we may not be able to expect a HiSilicon Kirin 990 anytime soon, we know that Huawei has a very strong chip production know how though. Their Kirin chips have proven to be some of the most powerful and innovative System on a Chip (SoC) in the world. Some would say that the Kirin 970 chip can take some credit to inspiring the latest Qualcomm and Samsung SoCs. Well, at least in terms of Artificial Intelligence (AI) optimisation anyway.
"We will not be isolated from the world" – Ren Zheng Fei, Founder and CEO, HUAWEI
So we know it is true when Huawei claims that they are able to produce world class chips that can rival US produced chips. This does not mean that Huawei does not need US made chips. According to Ren, Huawei will not be isolated from the world. To keep up with future demands (we presume), Huawei must buy US made chips later on. Of course, that is always on the table for Huawei if the companies have license to sell to Huawei. That is a big 'IF' though.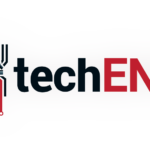 The consumer market though is not Huawei's biggest source of income. The consumer market, is not any technology company's largest source of income. a big chunk of where Huawei's revenue comes from is through providing network technologies and infrastructures. In that department, they are good; really good.
At the current state of network technology, we know that a Chinese company and a Korean company has been firing on all cylinders. The 5G race they call it, has been going on for years and the two are neck-and-neck at this point. We dare not say who is leading at this point. They are still racing and pushing.
The US ban might mean that Google, Intel, Microsoft, and ARM lost a big client. It may also mean that the Chinese giant lost a major technology partner. But that does not mean that they will stop developing technologies. In fact, the 5G technology that has been developed by Huawei is their own with no influence whatsoever by their US partners.
That also means that Huawei will remain as one of the top technology providers for 5G. Also, just because US has restricted Huawei's business reach, it does not mean that Huawei has to stop their business with European players. According to Huawei too, their technology is very suitable for European environments. Again, we do believe them. But as we speak, BT has cancelled their partnership with Huawei.
Huawei is Global
Just because Huawei is a Chinese company, it does not mean that buying a Huawei is a show of support to the Chinese government. That is a sentiment shared by Ren. As per Ren, Huawei is a global company that is playing its part in contributing to humanity as a whole.
The company has faced conflicts and difficulties before. Starting a chip manufacturing plant or division like HiSilicon was not easy. Huawei though has come over some very difficult challenges that was posed on and for HiSilicon, eventually. That bred the Huawei that we know today too.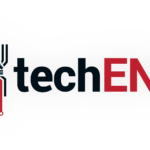 In terms of the whole debacle with the lawmakers of US, Ren says that they have expected the whole issue to come eventually. In that light, Huawei is fully prepared for that eventuality. Despite the ban also, Huawei is still committed to serve their customers, wherever they are.
In some ways, Huawei is not the only loser here too. The US ban means that the country will lose an annual tax of about US$ 20 billion. They will also be losing about US$ 20 billion in funding for technology too. Even the job market will be affected, Huawei's US branch staffs will lose their jobs. The US, in that sense loses about US$ 30 billion on labour wages alone. That is about US$ 70 billion that US loses with the loss of Huawei as their companies' client and vendor.