It has been a few days since we last updated the whole feud between the Trump Administration and Huawei. In that time, rose a few claims and updates to the current situation. We have some small updates today from the White House on the ban and appeals that has come up against it. The latest appeal comes from inside the Administration itself, to everyone's surprise.
It is something that plenty of economic experts foresee too really, the appeal. If you have not read our previous updates on the whole debacle, do refer to the last one here. If you have read our materials, and we also believed that you have read other materials regarding the issue, you might have come across some pieces talking about the impacts of the ban to economies; especially Huawei's global economic impact.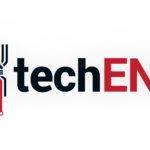 In that sense, Huawei might lose a big chunk of their global market share no thanks to the exclusion of future Android updates. Before you conclude that Huawei is the biggest loser here, you have to stop to consider the effects of losing Huawei as a technology partner to Google, Intel, Microsoft, and even the United States (US) themselves. We have to say too, they are quite significant.
United States Treasury Appeals to Delay Ban to Four Years Later
Before that – the appeal from inside the Trump Administration. The appeal came from the treasury department. Not much surprises there considering that the loss of Huawei is a significant potential impact to the US economy. We will get to the how later.
The appeal is to delay the complete ban of Huawei's and other Chinese firm's engagement with the US government and its contractors that is supposed to be happening in two years time. The written appeal to the Vice President is to advise for the delay of the National Defense Act (NDA) execution by two years, giving the involved parliament more time to study and analyse the impacts of such ban.
While the appeal does refer to other Chinese providers, the biggest of them all is Huawei. They are also on the hot seat right now, of course. The appeal was made out of fear that the ban will reduce and tremendously limit the amount of contractors the US government can work with or award contracts too. Which is not far from the truth actually.
Losing Huawei is Losing More Than Money
Now we get to the 'why'. Huawei, if not the largest, is one of the largest telecommunications network solutions and service providers. Almost every single network provider in the world has some works and dealings with Huawei. Recently as well Huawei has signed a contract with Russia to provide 5G network capabilities. They are currently still the world leading company in 5G technology. Of course, they were beaten as the first 5G enabler by their Korean rival, Samsung. But that did not deter them from offering 5G capabilities to UK with EE.
When we say 5G as well, we are not talking about the enhanced 4G connectivity that Sprint labelled as 5G for the last few months. We are talking about real 5G speeds with 5G benefits. Malaysian corporations has signed deals with Huawei to provide 5G connectivity to Malaysia. Players like Celcom and Maxis look to Huawei as an important network infrastructure partner. In that sense too we might get 5G earlier than the US, just maybe.
True 5G Delay
Why did we say that? the US network infrastructure is dependent on a few players in the segment. One of their major providers is Huawei. Closing the door to work with Huawei means that US contractors has to find other sources of infrastructure to replace the network that Huawei has already built in place. We are not talking about 100 towers or network hubs to replace. There can be up to thousands or even tens of thousands of cell towers and network hubs. We have not even talked about the sort of infrastructure Huawei has provided data centers, or even the amount of network routers and small equipment that needs replacing when they shut Huawei down.
In the short run, the ban may benefit other players; minimally. In its entirety though, a lot of people have plenty to lose from the ban, not just Huawei. For starters, based on the amount of things the US contractors and government have to replace, it is a very costly ban financially. Remember that this is a ban that was passed to law with minimal evidence for the accusation.
The Arduous Road to Recovery
It may be sometime before the US' network infrastructure recovers too, depending on how much they are willing to spend and how capable the rest of the players in the field are. We are not saying that the competing network infrastructure providers are not capable. Players like Samsung or even Ericsson are huge network infrastructure providers. They are even ready with 5G technology to be implemented. Still, replacing a vast amount of infrastructure takes time and a lot of man hours. Maybe two years is not enough then.
Slowing Tech down
Then, you have partners like Google, Microsoft, ARM, Intel, and others. These large Silicon Valley firms not only loses a big chunk of licensing fee and sales. They become slightly crippled too. Large technology firms like Google and Microsoft rely plenty on their technology partners to not just sell their services but also to input and improve their programming for years to come. They bounce off each other more often than you think. A good example would be Android's vast capabilities that are yet to be explored, like reverse charging; it was already a known Android capability for some time now with the lack of hardware support until the Huawei Mate 20 series introduced the feature. Even the ability to support multiple cameras was a known plugin that is compatible with Android, someone just needs to exploit it – Huawei successfully did with the Huawei P9 series. Same goes to Microsoft, or even ARM.
The Losing Battle
While there are parties out there that are renouncing their exclusion of Huawei, the situation is still developing and the issue may not be resolved to soon. Companies are shying away from Huawei just to be sure that they may not be disrupted by the US as well. In that regards, there is no one to blame in this case – it is business after all, they need to protect themselves too. In all this though, when we say losing battle, it is not just isolated to Huawei – it could impact plenty more than just Huawei, it could disrupt the global economy.
Sources: The Guardian, The Verge