The largest Mobile Operating System (OS) in the world currently is no doubt, the weird character in green, Android. The Android ecosystem started out life not as Google's little project, it was a small coding project done a small company called Android Inc. founded by Andy Rubin among others. There are four other founders; Rich Miner, Nick Sears, and Chris White that built the first Android OS in 2003.
The Android of October, 2003 was built before the term "smartphone" became mainstream though. It was not until 2010 that we saw a mass distributed version of the Android OS, the Android 2.1 Eclair in a smartphone that is supposed to rival the likes of Apple's iOS. By then too, Android was a part of Google. No one could predict how integral of a part Android could play in Google and their world conquest too.
This Google developed platform has been growing its open source ecosystem since with the help of people like Samsung, HTC, Huawei, OPPO, OnePlus, Vivo, ASUS, and even Xiaomi. Of course, iOS plays the rival role for the ever growing Android ecosystem to this day. It was not just iOS that Android had to beat though.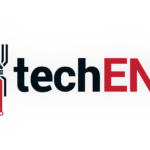 There was the Symbian OS which was a Nokia fan favourite, a classic that even we liked and used. There is the Blackberry OS too back in the time before Whatsapp was a thing. Along the way Android saw the arrival of things like Sailfish OS, Windows Phone, and even Samsung's very own Tizen OS. Not all of these names prevailed though.
That is the reality of the OS business, and that is the reality of the situation faced by our friendly Chinese giant, Huawei. They are losing the smallest of things, yet the small object that you cannot even touch or smell creates one of the largest impact in their footprint. They are losing Android as part of the US ban. The Huawei Mate 20 Pro though lives on as an Android device, as we have revealed the last round.
Of course, Huawei responded way earlier with their reveal of their proprietary Hongmeng OS, an OS destined to replace Huawei's Android in future smartphones. They have been reportedly working on the OS for some time now too, so it is not like the Hongmeng OS is a fable created from the whole US ban. The biggest question of it all though for the Hongmeng OS is, will it be a worthy Android replacement for Huawei and for us, the consumers.
The Content Ecosystem – David vs Goliath
To understand that, we have to first understand what made Apple's iOS and Google's Android the force that they are today. We have to first understand the successful ecosystems they are and how they work. We also have to know what makes them tick, what worked for them.
The iOS and Android has plenty more in common than you think. They are the two students in class who tends to sort of copy each other's work from time to time but yet present them differently enough that they are viewed as separate work. They are also the best students in class at this point, quite far ahead of their class in terms of achievement.
App Marketplace
It was Apple's idea to pull of a marketplace especially for apps on their platform. It was also a move that Steve Jobs thought as a silly thing. To that regards, the App Store idea almost did not make the final cut for iOS.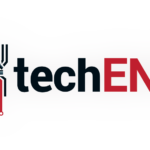 After years of building the iOS and the App Store, the developer market began to crowd and your smartphone is not just a smartphone anymore. It is your calculator, your movie on-the-go, your music player, your internet browser, and complete telecommunications tool. Data has become more important than ever and Apple is dominating the market, eating up shares from the ever so popular Symbian OS of Nokia phones.
Then Android came along with the same idea, an app marketplace for the Android OS. They would maintain an open sourced platform with an even less controlled and stringent marketplace to rival that of the iOS. Of course they did not have that many apps to start with, not with the substantial lead that the iOS had. But they had Google to stand behind them and at that point, Google built some very polished apps that were made for Android first before released to Apple's iOS. That, and the fact that you are getting a more powerful hardware of Androids at a fraction of a price means that consumers starts lapping up Androids as competing devices to Apple.
Fierce Competition; Selecting the David
Symbian was great, they even adopted it for full touch screen experiences and they were also great. Nokia still made some very good devices back then too. But they just did not have the breadth of Apple's App Store, so the Nokias remain the same throughout its entire life. The iOS continues to evolve even when the hardware gets outdated.
The threat to new entrants was still quite real at this time. Windows started getting into the space, Symbian OS is being evolved, and among the chaos Google's biggest Android manufacturer, Samsung starts pushing out their own OS – Tizen OS. Well, as it stands today, the only OS left standing among the named ones is Tizen OS. It lives on in the popular smartwatches that Samsung makes.
All the rest of the OS that were competing against iOS faltered, including the very brilliant Microsoft's Windows Phone OS. We genuinely liked the OS. It was simple to work with, straightforward, plenty flexible, and fast. The problem was that no one is developing on that platform for it to stay relevant. That is why it failed, and Nokia smartphones are powered by Android now.
Even Tizen was quite brilliant. It retained all the things that Samsung users liked on Samsung's TouchWiz UI on the Samsung Galaxy S. But everything is a little smoother, and snappier. Still, not enough developers to develop on the platform to make it relevant enough. So the idea was scrapped and put on a back burner. Even Symbian had similiar problems.
Android OS – The Modern Day David
The Android OS prevailed not really because it was the best to use. Google's champion prevailed and grew because they had the biggest support system among the competition. With Google ramping up their integration between their plethora of services, Artificial Intelligence, and Android OS; there is little wonder to why Google made Android work.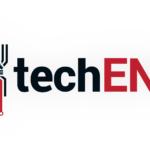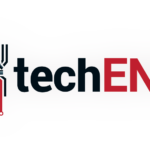 It was a David vs Goliath story at the time. Since it is an open source project, each manufacturer gets to tweak the OS just a little bit or completely reskin the OS to their own liking and interpretation of what an OS should look like. While that is good for consumers (we were and are still spoilt for choice), it may not be good for Android in a long run thanks to problems of fragmentation, which does not happen on iOS.
But still, more and more apps are developed on Android first before iOS users get to pick it up. An example would be Whatsapp was made free first on Android before iOS. All the good parts of Android though is what made Android the OS it is today.
For Apple, having a head start does not mean that they are the all conquering market leader. They are second only to Android at this point but still remains popular because of integrated services like Siri, some other Apple apps, and even unified experience across differing platforms. The early integration with iTunes and Apple does pay dividends too. Their efforts till show until today; they remain the second most popular OS in the mobile scene. Well, again thanks to their complete ecosystem.
David vs Goliath v2019
Android OS in 2019 is nothing like the plucky underdog that it was in 2010. It is a much bigger platform now, much more integrated and connected. It is even bigger than iOS thanks to the plethora of users on differing devices. It was a Microsoft Windows vs Apple Macintosh all over again. Windows became the most popular operating system thanks to its flexibility in hardware choices and use cases.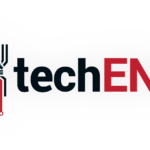 So now, Android is the modern day Goliath; a giant as big as Mountain View. Our modern day David? The Huawei Hongmeng OS. No, we cannot use the comparison of Huawei against Google; they are both big companies that rely on each other to develop technologies and brands. At least they used to be.
The Case of Hongmeng OS
Hongmeng OS, according to Huawei themselves has been in development for quite some time now. They said that they came up with the idea of a proprietary OS behind closed doors as a contingency plan in case of the eventuality that happened today; Google decides to ditch Huawei thanks to regulations. Of course, at the same time for Google, they know that losing a technology partner like Huawei would hurt. What are they to do though? They had regulations to follow.
The ban affects us, the people from the global market. The ban does not really affect Huawei users in China though. That is also because China bans Google from ever operating in China. That also means that the Android that you get on Huawei devices in China cannot access Google's services. Sad? not really; Huawei has their own app marketplace too.
That Huawei App Gallery is the first step, we think, for Huawei to slowly introduce and develop Hongmeng. Samsung does the same for their own platform with the Samsung Galaxy App Store. This is because Huawei and Samsung, as Google's biggest partners for Android knows that the success of an OS today is about building an ecosystem, a robust app store with plenty of different apps and developers on it.
Of course, the Huawei App Gallery is still at its infancy. The number of apps on it is, at this point, very limited. Most of the existing apps has to work on Android too. So in this case, most of the apps you see in Huawei's own App Gallery is not proprietary or exclusive to the store.
They are building both an offline and online ecosystem to support the App Gallery though. Things like store discounts, vouchers, and what not is one way to attract users and eyeballs on to the App Gallery and in turn, attracts developers to develop on the platform. They are also working on exclusive apps and app reward programs on the Huawei App Gallery for good measure.
So far, so good. But there is a problem. Hongmeng OS was built for an eventuality that Huawei predicts would happen in two or even three years time. It should not happen now. Huawei's Plan B was already set in motion, but it is not ready for prime-time.
'Far From Ready'
That was the read title on CNet last week. While that may sound like it has an anti-huawei sentiment. We do not think that they are that far off when the news surfaced. But we also believed that the Hongmeng OS was also developed for an eventuality that even Huawei thought may never happen.
We love Android on Huawei devices. Why would they want to change that perfect formula? Of course Huawei is going to take their time developing an OS that may never even see the light of day, it might be a shelved project someday. So why bother rushing it out?
Well, now they have a reason to rush it out. But Huawei got caught off-guard with the ban, Hongmeng OS is now needed more than ever. They need it fast too. So they had to shed some light on Hongmeng, to keep everyone happy, and to tell everyone that they have a plan and that they are working on it.
Since it was an abrupt and unexpected announcement though, we do believe when they say that the Hongmeng OS was not ready yet to be seen by public eyes. They are looking at plenty of problems to solve with Hongmeng OS and they were not in a rush. To calm public unrest though, the announcement had to be made, so I do not blame them; could have been worse.
Encouraging Updates
We have to take every report we get on the issue with a pinch of salt these days. So we only include them as and when we can verify them. Among all the reports that has been talking about Huawei's demise though, there are some encouraging reports. Again, a pinch of salt.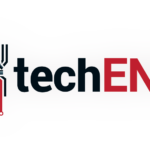 A few hours ago, a Pakistani based gaming news outlet, PGRepublic reported that the new Hongmeng OS will be 60 times faster than Android. Yes, the report seemed far-fetched and a little over exaggerated so we do not even know what to make of it. We do know that Huawei is confident with their Hongmeng OS when it rolls out thoug, from this report. They have not seen the new OS, and we are in the same boat as of now; so we cannot really comment on the OS' speed at this point. But, it feels a little far-fetched.
The updates from Huawei's own news outlet, Huawei Central though seems a little more sensible. At this point, according to the site, Huawei is testing their Hongmeng OS compatibility with existing Android apps. This could mean that Hongmeng OS works on the same framework that Android is based on. While you cannot expect the exact same experience with Android, it seems that Huawei is ensuring that the Hongmeng does not stray too far off the Android experience.
Another update from Huawei Central mentions something about security. Well, the whole ban has revolved around security anyway; so why not address the problem right? The report mentions that Huawei's Hongmeng OS will have "increased security functions", whatever that means. But that is also a way of saying that Huawei is also concerned about security and will take part in securing user's data. What sort of security measures or vulnerabilities they would have, we do not know just yet. Again, we have not seen or used the Huawei Hongmeng OS before. Also, a pinch of salt.
Huawei Mate 30 Series Rumours
Something that be an eventuality was also reported today; this is regarding the upcoming Huawei Mate 30 series that we would be anticipating. Slash Gear gathered that at the current standing, we would have to expect the Huawei Mate 30 series to be the first device to introduce the Hongmeng OS.
Huawei's next flagship Mate 30 series will be released on 22 September or close that with new Kirin 985 and HongMeng OS (in China). Globally this is open which OS these are coming.#Huawei #HuaweiMate30 pic.twitter.com/Fq3FtQLTHB

— Teme (特米) (@RODENT950) June 2, 2019

The Hongmeng OS might not even be known as Hongmeng at launch. Instead they might call it Ark OS, to better suit the global market. Thanks to the ban as well, Huawei may have to change the processor slightly to navigate around the ban. Meaning also we might see a completely different architecture on what might be a HiSilicon Kirin 985.
The Huawei Mate 30 series is also reported to be able to support Android apss without being an Android device. That is also thanks to the "Android Green Alliance" that is formed to make Android better for Chinese smartphones. This is also a sort of a confirmation that Huawei is working on getting Hongmeng OS to be as friendly to Android as possible, which makes plenty of sense.
A Glimpse of Hope
In a separate report, this time from the source itself – IEEE (Institute of Electrial and Electronics Engineers), They have lifted restrictions on editorial activities and peer reviews on Huawei's members of staff and employees. This means that Huawei employees can start contributing to IEEE's activities and projects again. The whole ban was clarified with the US Department of Commerce, which affected the lift. According to IEEE as well, they had to restrict activities to protect themselves and other contributors from risks that is posed by the ban. At least there is no harm done here.
Using Huawei's Android Without Google
It is not actually that far-fetched of an idea if you think about it. The Huawei devices in China does have Android, but without all the Google bits. What do we mean by this?
While Android is essentially a Google product, there are versions of Android that is completely independent from Google. They retain all the same functions, gestures, and works of an Android, but without all the Google bits like the Play Store, or Google Assistant, or even Gmail.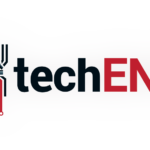 Hard to imagine? Well, not really. China has been like that for years. The Huawei in that region are still running on Huawei's EMUI on top of Android. So in terms of usage and everyday applications, it should feel very familiar to any Huawei users around the globe. What is different though is the absence of the Play Store, YouTube, Gmail, Drive, and even Maps.
This is why Huawei urges you to sign into their Huawei ID or sign up for it if you have not already gone on it. The Huawei ID gives you access to Huawei's proprietary cloud storage, their own third-party mail app, and even their very own services. Even the Huawei App Gallery requires your Huawei ID to access.
That is the sort of thing that we are going to have to expect when the ban is fully implemented on Huawei devices. In terms of use, the effects are pretty minimal. It works, at least for any possible task you can think of, save for the ones you need on Google. Huawei has their own apps to support all these too, even Calendar and Calculator.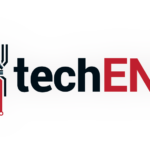 The biggest thing that you would miss then, is going through an app marketplace and downloading the apps freely, as long as they are compatible with your smartphone. You still can get APKs or alternative app marketplaces though, but you may not get updates at all or risk getting cyber attacked. While it defeats the whole reason of having an Android in the first place, living with out Google on Android is possible.
We do like Android on Huawei. We are pretty sure that we are not the only ones too. Sure, they do have devices that we do not like, but that is the case with any manufacturer out there; we do not discriminate. Huawei does make some amazing devices to date and will continue to push the boundaries of what is possible with smartphones. We can only wish, at this point, that the Google partnership with Huawei never ends because that gives us another choice to work with . Whatever it is, we can only wait and see as the judgement comes to pass.
Sources: CNet, Huawei Central (1)(2), IEEE, Android Pit, Slash Gear, PGRepublic, Firstpost