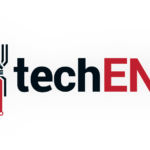 With the recent release of the Nexus 9, HTC is sending out a message to the industry that its back in the tablet game and it seems the company has come back to play hard. HTC has announced that it will be releasing two tablets in 2015 but it won't be cheap for consumers.
HTC Chief Financial Officer Chang Chia-lin revealed that the company plans to launch its own-brand of tablets at an earnings conference call. Chang further mentioned that the company is considering co-branding opportunities to further its brand appeal and help with the company's long term growth.
HTC North Asia President Jack Tong gave a press conference in Taipei and revealed even more details. He made a surprising statement that the tech company is not that interested in staying in the low cost tablet market because the profit margins were way to slim for the company's liking. Tong is looking for growth prospects in the mid and high-tier tablet markets.
Hence, we're expecting to see a premium tablet release next year from the company and is should be about USD$200 (MYR700) and above. Let us know if you would be willing to spend this amount of money on a high end tablet that sports the hardware we've seen from the new Nexus 9.
Source: Android Authority