The RE Camera and HTC Desire Eye has landed in our country, Malaysia tomorrow! Although pricing is still unknown, here what you're in for spec wise from these two devices.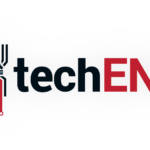 The HTC RE camera is HTC's unique approach to imaging with one objective: bringing the photographer into the moment and out from behind the viewfinder.
The HTC RE Camera's unique cylindrical design has one quirk which other cameras don't have: the lack of a viewfinder. Instead the camera fits into the user's hand where the user will be able to capture everything in "full view". The HTC RE Camera also doesn't have a power button, rather, the camera will turn on on contact with the user's hand.
The RE Camera comes with a 16-megapixel CMOS sensor with an Ultra Wide Angle f/2.8 lens which shoots up to 146°. The camera is also capable of 1080p Full HD video recording and 720p HD 4x slow motion capture. It can also record time lapse videos. The RE camera also comes fully equipped with HD microphones and speakers. The camera does not have onboard memory, instead it relies on microSD card slots which supports up to 128GB. HTC will be including an 8GB card out of the box.
HTC's RE Camera will be Bluetooth capable in addition to being able to be connect to WiFi 802.11 a/b/g/n and has a microSD connection capabilities.  It will be powered by an 820 mAh battery which HTC claims will last 1,200 photos at 16-Megapixel resolution or 1 hour 40 minutes of continuous 1080p Full HD video recording.
The RE Camer is also one that will be able to withstand the elements with IP57 dust and water resistance as well as an IPx7 waterproof rating which allows it to be submerged in water for 30 minutes to a depth of 1 meter. The IPx7 rating increases to IPx8 with the use of an optional cap which is sold separately – this triples the distance and duration of submersion.  The best part of the RE Camera has to be its non exclusivity to HTC devices. The RE Camera will work with Android devices running Android 4.3 and above, equipped with Bluetooth Low Energy as well as iOS devices running iOS 7 or later.
The RE camera works in conjunction with the RE app which will be available on both the Apple App Store as well as the Google Play Store. The App will allow users to pair their RE Camera to their device of choice. This will allow users to use their devices as a live viewfinder and also view, edit and share their photos. In addition, the app will be the main place where users will be able to tweak the settings of their camera to their liking including toggling the ultra wide angle settings and setting up time lapse recordings. Additional features will such as live streaming to YouTube will definitely be coming as well as many others from other developers as HTC RE Camera has an open application programming interface (API) and software development kit (SDK).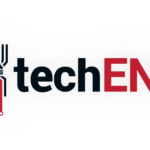 The HTC Desire Eye brings some of HTC's best features into a single device with front facing and back facing 13-Megapixel cameras. The device is being touted as HTC's "top of the line Desire model". 
HTC's Desire line has been a hallmark in the mid-range market which bring flagship worthy features at an affordable price. The HTC Desire EYE is no exception. The device is powered by a quad core Qualcomm Snapdragon 801 clocked at 2.5 GHz with 2GB RAM and 16GB internal memory which can be expanded by another up to 128GB with a microSD card. The device will be coming with HTC's signature BoomSound front facing speakers and a 5.2-inch FullHD 1080p display. The HTC Desire comes with a dual colour unibody design with comes with an IPX7 waterproof rating which means that the device can be immersed in 1 m of water for up to 30 minutes.
The Hallmark feature of the HTC Desire EYE comes in its cameras. It's the first Android device to come with front and back facing cameras with 13-megapixel sensors and also dual LED flash. The cameras come with the Backside Illuminated (BSI) sensor which promises good performance under low light conditions. The front camera comes with f/2.2, 22mm wide angle lens and HDR capabilities in addition to 1080p FullHD video recording. The primary camera comes with a f/2.0, 28 mm wide angle lens with HDR and 1080p FullHD video recording as well. Being HTC's first camera centric device, the HTC Desire EYE comes with its own dedicated camera button with 2 stops. This means that there'll be no turning on the device and launching the camera app to take pictures, instead, the camera button will be able to launch the app and snap your shots.
The device will come with both 3G and 4G LTE connectivity in addition to WiFi a/b/g/n and Bluetooth 4.0. Also coming along for the ride is near field communication. THe HTC Desire EYE will also  be GPS and GLONASS capable with digital compass functionality. The battery powering the device will be a 2400 mAh Lithium Polymer battery which, according to HTC, will give it up to 20 hours talk time on 3G and 538 hours standby on 3G. The HTC Desire EYE comes in at a mere 154 g with the dimensions of 151.7 x 73.8 x 8.5 mm which makes it one of the thinnest and sleekest device from HTC to date. It will come with Android 4.4 KitKat with HTC's Sense User Interface.
Well, that's the specs! Will you be buying the devices with all the knowledge we've passed on? Let us know in the comment section below!
Source: HTC