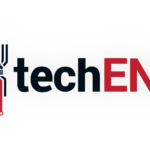 The HTC One lines of phone have been very strong contenders in the top end of the Android smartphone spectrum. Its design; timeless, performance; powerful and potent, feel; sturdy and solid, user experience; top notch too. The latest HTC One M8 is also not one you would call a minger. It is actually a very good smartphone, with a questionable camera. The camera, that is the issue with the HTC One M8 currently; it is a 4-Megapixel UltraPixel camera that performs, at best moderately. It could be a brilliant invention by HTC but yet because it is only a 4-Megapixel shooter it does not pick up with the crowd. So what is new with the HTC One M8 Eye?
The HTC One M8 Eye is actually the exact same hardware that you get with the standard HTC One M8; Snapdragon 801, 2GB of RAM, 1080p Full HD 5-inches display, Android 4.4 KitKat. The difference is found at the back, but even then it is not cosmetic at all. What HTC did with the Eye is literally swapped the main 'Eye' of the smartphone in favour of a better 13-Megapixel 'Eye'. Hence the Eye moniker at the back. Personally we think that the 13-Megapixel camera should have always been in place instead of the 4-Megapixel UltraPixel shooter, but then again we are not manufacturers so we cannot decide for them can we.
When the device is coming around is not yet known as the device is still just a rumour. But if it does get official be sure that we will report about it maybe with the availability too. So if you are looking to get the HTC One M8, hold on for a little longer if you can it might save you some regret.
Sources: GSM Arena