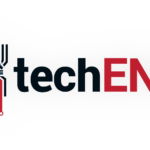 HTC has been struggling to find its footing in the smartphone market. With inability to find some good success in the industry, the company has expanded to making apps and services for users of other smartphones. The company is also developing the Nexus tablet as well as its very own Android Wear smartwatch.
According to Bloomberg, HTC is also looking to make its own Bluetooth camera by entering GoPro territory. The news was revealed via Twitter by Culpan from Taiwan.
Reports are pointing to camera that merges GoPro's rugged action video camera and Sony's QX detachable lenses. However, the camera is looking to focus more on photography rather than videography.
We might actually get a look at this rumored HTC camera at its event in New York that's taking place on October 8th. We'll be interested to see how HTC develops a successful yet affordable camera as Sony's own QX lenses haven't found much success. The only real competition it has is GoPro's camera. Maybe this time, HTC can score a win instead of a lost!
Source: Android Authority