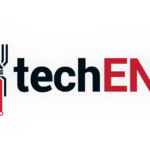 It looks like HTC is looking to hitch a ride on the Android Wear wagon according to a tweet by @evleaks.
HTC was part of the initial batch of companies who were announced to partner up with Google in this project. The only peep we've heard about HTC Android Wear smartwatch was a report back in May stating that the HTC version of this device will have two options offered – a metal option and a poly-carbonate option.
That changed last week when Evan Blass (@evleaks) tweeted an artist reproduction of the HTC Android Wear device. The image is supposed to show a 100% faithful reproduction of the hardware of the device. The square display screen and metal band shows a similar appearance to the Samsung Gear Live and LG G Watch.
Whether this image is legit is up for debate as initially, HTC was reported to be looking to release a smartwatch similar to the Moto 360 round interface. Note that this is just an artist rendition of the device.
So what do you think? We have our doubts that this is the real thing. But we're quite sure whatever HTC produces should live up to the high hype surrounding the mysterious Android Wear device.
Source: @evleaks