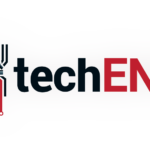 HTC has sent the Desire 516 to Europe to challenge Motorola's Moto G and other smartphones. The Desire 516 will first make its debut this month in Austria and Switzerland. It will cost $270 or €199 (RM 853) and will be available contract free in the colours white or grey.
The device will not have flagship high end specs but will sport a mid tier 5 inch qHD resolution display. It will run on quad-core Snapdragon 200 processor and be equipped with 1 GB of RAM, 4 GB storage as well as a  5 megapixel main camera and 2 megapixel front shooter. Unfortunately, the Desire 516 will only be available in the outdated Jelly Bean instead of Android Kit Kat. This implies it will not be powered by HTC's latest user interface.
On the other end, you have its main rival the Moto G Google Play edition that is priced at $170 or  €127 (RM 537). The Moto G runs on a better Snapdragon 400 processor with a 5 megapixel main camera as well as a 1.3  megapixel front shooter. However, it sports a smaller 4.5 inch display but with a higher resolution of 720p HD screen. 
It will be quite a competition between all the budget gadgets with the Desire 516 entering the challenger ring. The device is also available in China and India.
Source: HTC