HTC Desire 650 Announced for Malaysian Market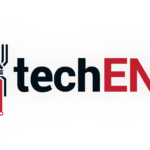 The Taiwanese company, which has struggled with market share and sales, is seemingly on track to make a comeback in the Malaysian market after being noticeably absent for the past few years. HTC's stellar devices from the One M7 to the HTC 10 saw little to no marketing push. However, that's about to change. The HTC U series has quickly been making waves especially with the recent announcement of their flagship HTC U11. While flagship and premium mid-range devices are aspirational, the more practical and budget conscious also need suitable choices. Not leaving this market behind, HTC has always offered an impressive range of budget-friendly devices in their Desire lineup.
This year, the Taiwanese manufacturer is expanding its Desire line up with the new HTC Desire 650 dual sim. The device carries a design language that we have come to love from HTC with its 50% smooth, 50% grooved design similar to the design of the Google Pixel. The Desire 650 dual sim is like its brethren, striving to strike a delicate balance between design and functionality. As the name suggests, it comes with dual sim capabilities. The Desire 650 dual sim comes with a 5.0-inch 720p HD IPS display. It runs Android 6.0 Marshmallow out of the box.
The HTC Desire 650 will be powered by a MediaTek MT6737t Quad core (4-core) processor with speeds of up to 1.5GHz. This is paired with 3GB of RAM and supported by 32GB of internal storage with support for microSD card. The smartphone will be powered by a 3000mAh battery which is claimed to have 13.6hours of talk time. It uses microUSB 2.0 and will have the 3.5mm headphone jack in tow.
The device will retail for RM619 (USD$144.57) and will be available in Dark Blue and White at HTC distributors around Malaysia.