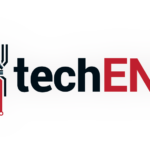 HTC's latest flagship was announced earlier in April. However, the Taiwanese manufacturer has been relatively silent about the device in the Malaysian market. Well, HTC fans don't need to fret anymore as the much praised HTC 10 has silently landed in Malaysia.
The news comes thanks to gadget megastore DirectD who took to their Facebook earlier this month to announce pre-orders of the official HTC 10. The device was projected to be in stock on 14 July but has been stocked earlier. The device is available both directly from DirectD who had an offer of a free ice view casing for the first 100 purchasers or directly from HTC's official Distributors, Dynamics Distribution Sdn Bhd from their 11street store. The HTC 10 is officially retailing at RM 2,799.
HTC 10 Specifications
The HTC 10 is a real step up from last years' flagship, the HTC One M9 in terms of both build quality and specifications. It also marks HTC's return to form as one of the top manufacturers of Android powered devices. The HTC 10 comes with a powerful quad core Snapdragon 820 supported by 4GB of RAM and 32GB of on board memory with the capability to expand by a further 256GB via microSD card slot. The display on the device is a 5.2-inch Super LCD display with a QHD resolution.
The main camera of the HTC 10 comes in at 12-Megapixels with an aperture of f/1.8 while the front facing camera is 5-Megapixels with an f/1.8 aperture. Both cameras come with optical image stabilisation (OIS). The lack of HTC's ultrapixel technology is a sore point though.
Aside from the specifications, the HTC 10 sees the Taiwanese manufacturer adopt a new approach to the design of its flagships; doing away with the drab, rounded edges of last year for a louder, bolder chamfered  edges which give a distinct look and feel to the device.
Tough Road Ahead for HTC
While the device has garnered praise for the overall design and feel. It looks like the Taiwanese manufacturer is looking at hard times ahead. Analysts predict that the sales of the HTC 10 won't do that well compared to the company's competition. Perhaps more worrying, is that HTC seems to be overshadowed by up and coming brands from China such as Vivo, OPPO, Xiaomi and Huawei.
So, will you be getting the HTC? Let us know in the comments!
Source: 11Street, DirectD, TrendForce