HONOR has been one of the champions of affordable smartphones. When we say affordable, we do not mean cheap devices with specs lower than the Additional Maths forecast scores (Malaysians should know this). We actually mean great devices with respectable specs at a price lower than almost anything else that competes with it, save for a few other brands here and there.
Because they are technically owned by HUAWEI too, you get the build quality of a Huawei device for a fraction of the price. So you cannot actually say that you are getting subpar devices either, they are still premium devices with premium build quality. Of course, recently HONOR has distinguished itself in the market as its own smartphone manufacturer in its own rights; not a budget HUAWEI, as they put it.
However you look at it, you cannot deny that HONOR does make some very compelling and competitive devices and offers them at a fraction of the price of their more premium cousins. All that, while packing mostly the same internals. So yes, they are very affordable.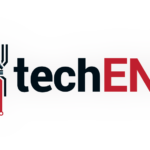 Now, owning an HONOR is even more affordable than before. They have slashed the prices of some of their latest devices, and offered a brand new package with them as well. The flagship HONOR View20, for example now starts for MYR 1,499 instead of MYR 1,999 before. On top of that you get another extra year for warranty, all for free. The top-of-the-line View20 (8GB + 256GB) is now MYR 1,899 from MYR 2,499. You get about 25% in discount and an extra year of warranty on a flagship device, what a bargain.
Of course, those are not all the devices that they revised. In the Sub MYR 1,000 category, you have the HONOR 8X and the HONOR 8C. The HONOR 8X was MYR 849 before and MYR 799 now. The HONOR 8C meanwhile is now MYR 549 from MYR599.
Like we said, affordable just got even more affordable. The HONOR devices mentioned and their updated prices are available across all their sales channel including Shopee and Lazada. The two-year warranty offer on the HONOR View20 is valid for purchases made between 22nd July, 2019 to 30th September, 2019. For more information regarding the offer, you can always visit their website and Facebook page.