This is the year of 7s, in fact some of the major flagships this year will sport the number 7. Except, there is one manufacturer that is a little bit different; Honor. A subsidiary brand to Huawei, Honor has been successful in plenty of their launches in Malaysia. So successful in fact that they are actually ranked the second largest manufacturer in the country, just below Samsung. They have also been very successful with the Honor 7 with its budget friendly price tag while boasting flagship like features. Yesterday though marks another milestone for the wildly popular brand; it has launched the Honor 8, its new flagship smartphone.
So what is the new flagship 'For The Brave'? The Honor 8 is Honor's new flagship that is set to replace the previous Honor 7. At first glance, it features two glass panels on both the front and back side of the devices. The glass on both sides are slightly curved to give it that 2.5D contour. The frame surrounding it is metal for that extra rigidity. From the sound of it, it does pretty much sound like any other flagship device in the market; glass body, metal frame. Except that Honor invents something they call 'Aurora Glass'. That is, in summary a combination of 15 layers of grate-design glass fitted to the back of the device to create unusual light reflections (unusual in a good way). The result is in fact quite profound. It gives the device an entirely different feel comparing to other devices in the market.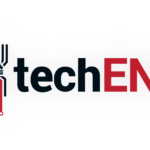 Etched on the back glass panel is their new dual-camera wielding 12-megapixel sensors. This is a strangely familiar feature on their Huawei cousin, the P9 but they claim it is different. The Sensors have an f/2.0 aperture for better image reproduction and better performance under low light conditions. One of the cameras boasts an RGB sensor while the other boasts a black and white sensor. The RGB camera is supposed to capture as much colour details of the photo as possible while the white and black camera is supposed to absorb as much details as possible in that one photo taken. Combined, the dual-camera supposedly takes a photo with details comparable to mainstream DSLRs. In addition to the dual-cameras, the device also sports an 8-megapixel front facing camera for those ever important selfies.
The smooth glass back is disturbed only by the 3D fingerprint sensor that not only functions as a fingerprint scanner. It allows you to also lock certain apps, navigate through your gallery with a slight gesture, peek at your notifications in a small swipe down, and even allow you to open certain app just with a finger touch. It is literary access with a single touch.
Up front; right underneath that 2.5D Corning Gorilla Glass is a 5.2-inch 1080p Full HD display with 96% high-colour gamut. With its own colour enhancing technology included in the display colours should be reproduced in an almost realistic colour. Added to the dynamic pixel-level contrast adjustment, the viewing experience on this device should be on the pleasuring side as well. The Kirin 950 octa-core processor clocked at up to 2.3GHz paired with Mali-T880 should also provide smooth operations and great graphics to the Android 6.0 Marshmallow on the display. Paired with 4GB of RAM, multitasking on this device should also be a breeze. It will come in either 32GB or 64GB flavours, and if that is not enough you have the option to expand its memory up to 128GB via a MicroSD slot.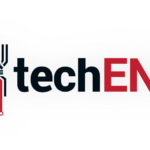 Wrapped in all these hardware is its juice bar; the battery is rated at 3,000mAh. By today's standard that should last you for at least one day. Honor though claims a battery life of 1.77 days with typical usage and 1.22 days with heavy usage. The specifics of the usage though is not specified in the launch but they did say that these numbers are achieved with the contribution of the Smart Power 4.0 technology. The battery also comes with the ever-so-important fast-charging ability, quoted a 100-minute charge time from naught to 100% through its USB type-C port.
Colour options available for the devices are Sapphire Blue, Sunrise Gold, Pearl White, and Midnight Black. Sadly though only the Sapphire Blue and Sunrise Gold colour options will sport the 64GB storage. The 32GB option is also exclusive to the Pearl White and Midnight Black versions of the smartphone.
Should you decide to buy the smartphone, you get a pretty interesting warranty provided by Honor too. Should there be any issues with the device, you are eligible to get a one-to-one swap for your device free for a year. Which basically means you get a brand new smartphone on the spot. It also comes with a free glass warranty for three months. If you drop your phone, or crack any of your glass; be it front or back or both, Honor will replace the any of the glass for your without any additional charges. Pretty good deal, I say.
The launch of the 'Beauty in You Own Way' device, which also saw Honor introducing the budget friendly Honor 5A to the market (available 20th onwards, more details to come) will see the device available on the 8th of this month via Honor's official e-commerce retailers Vmall and Lazada Malaysia, or physically at DirectD and selected SenHeng stores throughout Malaysia. The 4GB RAM 32GB ROM version will rock a MYR1,699 retail price while the 4GB RAM 64GB RAM version will set you back MYR1,899.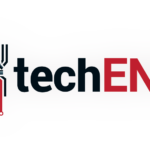 The first 100 buyers of the device will be entitled to receive complimentary Honor merchandises to go with their Honor 8. The standard variant (4Gb RAM 32GB) devices will entitle you to an Honor Powerbank, Selfie stick, and a device protective cover. The Premium variant entitles you to an Honor Band SS, and a device protective cover. Gallery and press release after the break.
HONOR 8: EXQUISITE BEAUTY, ULTIMATE POWER

Honor's ultimate flagship smartphone debuts in Malaysia to meet high expectations of young digital natives

Kuala Lumpur, 6th September 2016 – Malaysians be warned. The honor 8 is here and it really is a thing of beauty with the power to match.

The honor 8 expands on an already impressive line-up of affordable yet powerful smartphones, and rightfully takes its place as the ultimate flagship for the global smartphone brand. This latest smartphone from honor is set to thrill more than just honor fans; delivering stunning on the outside and cutting-edge on the inside by harnessing the best technology available to meet the needs of digital natives.

Malaysians will be one of the first few in the world to experience the honor 8 in all its splendour, following its global launch in Paris less than a month ago. One of the first things that grabs your eye with the honor 8 is the way light reflects against its 2.5D glass and metal back. Besides the unique glass design on its back which reflects light beautifully from any source, its innovative dual-lens colour and monochrome camera, powerful processor and long-lasting battery are fine examples of honor's commitment to innovation, meeting the needs of fashion conscious consumers' needs.

With a key focus on young digital natives, honor has tapped Brooklyn Beckham, model and budding photographer, as the global ambassador for the brand, perfectly reflecting a digital native that relies on his smart device to complement his exciting and on-the-go lifestyle.

At the launch in Kuala Lumpur, Allen An, E-Commerce Director of honor Malaysia, explained that the honor 8 keeps up honor's promise for the brave.
"honor Malaysia understands the evolving demands of youth today. With the honor 8, we have gone further to ensure that our honor fans do not have to choose between a beautifully-crafted device and an all-powerful device. As a versatile device, the stunning and sparkling design of the honor 8 is a fashion statement on its own while being an accessory that packs hardcore performance to fits the lifestyle of digital natives."
"honor goes beyond industry norms and market conventions with a high regard for aesthetic value. At the same time, we balance design with innovation, speed and connectivity, key features that young digital natives are looking for," Allen said.

In the short span of two years, honor has emerged as a smartphone e-brand leader registering USD6 billion in sales revenue and 40 million in shipments for 2015 alone. This should not come as a surprise given that the brand invests significantly in R&D to drive innovation and create smarter ways of living that's brings amazing experiences to customers.

Intricate design with flawless craftsmanship The honor 8 accentuates the unique personality and style of its owner. Its sleek design is made possible from its 2.5D glass body on both sides of the phone and diamond-cut aluminium alloy edges that create an ultra-narrow bezel. Its 3D grate design and 15-layer craftsmanship on the back of the device, combines with the glass/metal back to give you exquisite beauty and that will hog the limelight in more ways than one with its ability to reflect and create brilliant light reflections. None before this has made such an exquisite fashion statement in mobile devices as the honor 8.

Dual-lens camera system: capturing the bright side of life Succeeding its predecessor – the honor 6 Plus, this new flagship smartphone comes with an innovative dual-lens 12MP camera and world-class camera features that enable users to capture the beauty of life in any condition. Users can take advantage of the camera's dual ISP, 1.25μm, and F2.2 wide aperture to capture crystal clear images and redefine the focal point even after a picture has been taken, for unlimited creativity. Selfie fans will be delighted with the 8MP front-facing camera with 1.4μm pixels and unique software suite such as the "Perfect Selfie" mode and innovative Low Light Portrait mode.

With great beauty, comes great power The honor 8 runs on the Kirin 950 processor with an 8-core CPU up to 2.3HGz with 16nm FinFET architecture, providing smooth performance for even the most demanding apps and enabling users to multi-task with ease. The flagship packs clocks in at 1.77 days of usage and if you're a heavy user, you get 1.22 days1 out of this beauty, thanks to its 3000mAh battery supported by Smart Power 4.0. And the best part – even when battery runs out, its fast-charging ability gives you 47% juice in just 30 minutes.

Enter the world of entertainment and connectivity The honor 8's intuitive functions will excite beyond measure. It almost seems as if the device is an extension of one's self. Users can leverage its 3D fingerprint scanner to get instant access to popular functions and just press the smart key located on the back to get customized access to favourite apps and functions. With a 5.2-inch FHD display equipped with 96% high-colour gamut, colour enhancement technology, and dynamic pixel-level contrast adjustment, you are assured of the best viewing experience.

Availability Users are spoilt for choice as the honor 8 comes in four colour variants: Sapphire Blue, Sunrise Gold, Pearl White and Midnight Black. The Pearl White and Midnight Black standard variants come with a 4GB RAM and 32GB storage space, priced at RM1,699. The premium Sapphire Blue and Sunrise Gold variants with 4GB RAM and 64GB storage space are priced at RM1,899.

1 Depends on usage and network condition
Set for sale on September 8, customers can purchase the honor 8 via honor Malaysia's official ecommerce partners Vmall Malaysia and Lazada Malaysia. Not an online shopper? No worries. You too can get your hands on the honor 8 at honor Malaysia's official retail partners: DirectD (Both Federal Highway & SS15 outlet) and SenHeng Malaysia*.

Honor 5A: An exciting addition to the affordable segment Expanding on their collection of affordable smartphones, honor Malaysia has also announced the honor 5A during the launch. The device is powered by the Kirin 620 chipset with octa-core 64-bit high-speed CPU and comes with 2GB of RAM, and 16GB of internal storage (microSD up to 128GB). Running on Android 5.1, the honor 5A comes with a 5.5-inch HD display with 1280×720 pixel resolution and is powered by a 3,100 mAh battery. In terms of camera, the honor 5A packs a 13 MP primary camera on the rear and a 8 MP front shooter, equipped with flagship camera mode such as Light Painting, Professional and Time-lapse. This device comes in Black and White, priced at RM599, while the Gold variant is priced at RM629.

*Selected SenHeng Stores: IOI City Mall (Putrajaya) Alamanda Shopping Mall (Putrajaya) Leisure Mall (Cheras) Aeon Seremban 2 (Seremban) Sunway Carnival (Ipoh) Ipoh Parade (Ipoh)
Sutera Mall (Skudai) Aeon Kota Bharu (Kota Bharu)
Cityone Magemall (Kuching) Karamunsing Complex (Kota Kinabalu)