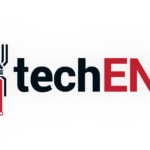 The Honor brand name has always been the name that resonates value. The Honor 10 for example is one of our favourite smartphones to use (watch out for our review soon). It packs high-end hardware for a fraction of the price of a flagship. That is just one example of what Honor offers though.
Today they add another one smartphone in their offering. If we are right too, they are one of the first manufacturers to bring a gaming smartphone into Malaysia. Say hello to the Honor Play.
To begin with, this does not sound like an entirely new device. It still packs a HiSilicon Kirin 970 SoC that the Honor 10 got. It packs the same 4GB of RAM too, and not to forget the same 64GB storage that the Honor 10 gets.
There are differences though. First of all, it looks very different from the Honor 10. The Honor 10's glass back is nowhere to be found on the Honor Play. Instead the Honor Play comes with an aluminium back for a smoother, better feel and more secured grip of the device.
It is bigger too. The Honor Play comes with a 6.3-inch display with 19.5:9 display ratio under a 2.5D curved glass. With the Full HD+ display paired to its 3D audio capabilities, immersion is the big word we have to use. The differences are not only skin deep though.
The Honor Play's internals may be very similar to the Honor 10. The HiSilicon Kirin 970 SoC is programmed with GPU Turbo though. That also means that Honor Play amps up its GPU and processor to squeeze out more performance from the device itself to accommodate the most graphic intensive games.
With GPU Turbo too the Honor Play performs up to 60% better than other flagship smartphones when it comes to games. Games like PUBG looks smoother and feels better too when you start gaming. All that while keeping temperature down to ensure that you can play for even longer.
That is not all the difference though. You get an even bigger battery on the Honor Play at 3,750mAh battery that fast charges via its USB Type-C port. The result; a long-lasting gaming experience that even trumps the Apple iPhone X. If you do refrain from playing games, the Honor Play will last for over a day with normal usage.
Camera comes in at 16-Megapixel and 2-Megapixel at the rear; with AI mind you. Up front is a 20-Megapixel camera that is housed in the top-of-the-display notch. These combination would still take great looking photos when you need it. Of course the Honor Play runs Android 8.1.0 Oreo with EMUI 8.2.0.
The Honor Play launches today but will go on sale from August 10th, 2018 onward (Malaysia). You can get your hands on one of these gaming smartphones via Lazada, 11Street, Shopee, or on their own HiHonor eCommerce portal. Of course Honor's authorised stores get some love as well.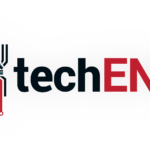 The Honor Play will set you back MYR1,249 and is available in two colour options; Ultra Violet and Navy Blue. Singapore gets it earlier on the 8th of August, 2018 at SGD249 while Philipines gets it later on the 23th of August, 2018 at PHP15,990.
Pre-order starts today onward to 9th of August, 2018 from HiHonor and Shopee. If you do pre-order you get a chance to win a trip to Germany, a freen PUBG Mobile voucher, an Honor Play Gaming Screen Protector, Honor Play PC Case, and a MYR100 voucher for either Shopee or HiHonor shops.
If not you can get the device on the 10th to 12th on HiHonor or the other online retailers to be eligible to get all the free gifts. Keep in mind that the MYR100 voucher will only be available to purchases in HiHonor after launch date. You also do not get the chance to win a trip to Germny unless you pre-ordered it. If you get it directly from Honor authorised stores from the 10th August, 2018 onward you might get some free gifts too, while stocks lasts.
---
Also published on Medium.