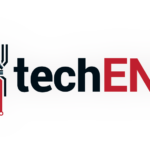 Honor Malaysia has been plenty successful with their campaigns in the region. They have been actually doing well since their landing in the local market. Of course their success has been largely due to their very competitive price range and compelling hardware.
Their great success is also largely due to its online availability nature. By retailing almost exclusively in the online marketplaces, they have made themselves a very viable and attractive option to the younger consumers in Malaysia. In fact, that is exactly where they want to hit the market – tech savvy millennials.
Following their success in Malaysia, Honor celebrates by rewarding its fans even more in November. For 11 days only, Honor is having special promotions on VMall Malaysia. At 10.08 a.m. from 1st of November until 11th November, they are rewarding fans with flash deals of all kinds of items for MYR11 only, limited to 10 units only. If you missed those deals you they also have additional promotions from 9 a.m. to 11.59 p.m. from the 1st November until 11th November, 2016.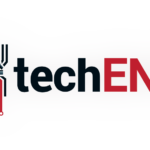 Thinking of the perfect gift? look no further, look here! Terms and condition apply. Do check in what they have for offer below. If you are reading this today though you might have missed the first two days of the promotion. But fret not, there is more.
Event Date
Products/Bundle
Color
1-Nov-16
Honor 5A Protective Cover (Clear)
─
Honor 5C Protective Cover (Clear)
─
2-Nov-16
Honor 4C Protective Cover
Blue, Yellow, Pink, White, Grey
Honor 4X Protective Cover
White
3-Nov-16
Honor 8 Protective Cover
Silver, Blue, Gold
4-Nov-16
Honor Selfie Stick
Blue, Pink, Black
5-Nov-16
Honor 5C Flip Cover
White, Brown, Black
Honor 8 Flip Cover
Blue, White, Gold
Honor 7 Smart Lattice Flip Cover
Blue, Bisque
6-Nov-16
AM12 Turbine Earphone
Champaign Gold, Green, Grey, Pink
7-Nov-16
Honor 5000mAh Powerbank
Black
8-Nov-16
Honor Hybrid Earphones
Black, White
9-Nov-16
Honor Band Z1
White, Cream, Black
10-Nov-16
Honor 10000mAh Quick Charge Powerbank
Black, White
11-Nov-16
Honor Band SS
Long, Short
11-Nov-16
Honor 8: FREE Protective Cover + 5000mAh Powerbank + AM12
─
Honor 5C: FREE Protective Cover + Honor Selfie Stick
─
Honor 5A: FREE Protective Cover + Honor Selfie Stick
─
Honor 5X: FREE Flip Cover + Honor Selfie Stick
─
11-Nov-16
Honor Band Z1
─
Original: RM259
NEW: RM220
Honor Band SS
─
Original: RM399
NEW: RM299
Source: Honor Malaysia