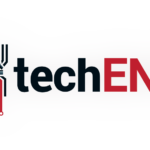 Honor has been making some great headway since the beginning of the year. They started the year right with having their presence felt in CES Las Vegas 2017 earlier last month. They even drew some attention to themselves in the show by having their very own keynote announcing their latest mid-range entry, the Honor 6X. Since then, there has been plenty of questions of where and when we will see it in the market. That question, at least for Malaysia, now has an answer.
The Honor 6X is the replacement for the highly succesful Honor 5X introduced to the world last year. The new Honor 6X's motto "Double or Nothing" claims that it is twice the device that it replaced. An obvious field where it actually doubled from the previous device is its camera. The camera (or rather; cameras) that comes on board the Honor 6X benefits from the dual-lens technology that Huawei so championed on the Huawei Mate 9. Even the layout of the camera is similar.
Though sporting the same layout with the Huawei Mate 9 the budget device does not get the same camera module that the flagship gets. Instead it makes do with a 12-Megapixel camera paired with a 2-megapixel camera that works for depth.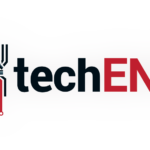 They also claim to have double the battery life of the 5X with a 3,340mAh battery. The size of the battery surely is not double; despite the size though Honor says that the new device will benefit from the Huawei Kirin 655 octa-core processor's lower power consumption. That translates to two full days of battery life according to Honor. That, and fast charging will solve all that power problems.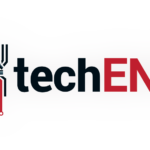 As mentioned, the 6X comes with a Kirin 655 octa-core SoC that works 65% better than its previous generation. Paired with either 3GB or 4GB of RAM you can be sure that the device performs as smooth as butter. With Huawei's smart file management system, Honor ensures that the device stays buttery smooth even after 5 years of usage. The Honor 6X also comes with either 32GB or 64GB of storage space with expansion options. Gone are the days where you scatter to find more storage space in your device.
The smooth User Interface benefiting from all of the above is viewed through a brilliant 5.5-inch 1080p Full HD display that is worthy of a phablet like Honor 6X. The 1,920 x 1,080 display sports a sunlight display that optimises viewing under bright sunlight. It even protects your eyes with the "Eye Comfort" mode which filters the blue lights emitted by the display.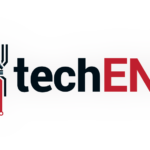 The Honor 6X comes in three colour choices of Grey, Silver, and Gold. The 3GB+32GB option retails at MYR1,199 while the 4GB+64GB option retails at MYR1,399. Pre-orders begin yesterday on the 14th of February, 2017 to 16th February, 2017 via DirectD's Lazada portal. If you are quick enough to be the first 50 people who pre-ordered the 3GB+32GB version of the 6X, you are entitled to Honor's turbine earphone, exclusive Honor casing and a MYR100 petrol voucher. This version as well will go on sale on the 17th February, 2017. The bigger RAM and storage version of the device though will only start retailing in Malaysia via Lazada, DirectD, SenHeng, and Honor Concept Store from 6th March, 2017 onward. Gallery and press release after the break.
HONOR MALAYSIA INTRODUCES A BIGGER AND STRONGER CONTENDER

Honor Malaysia is pleased to introduce the Honor 6X, a dual-lens phablet with premium specifications that will double users' enjoyment – all at an attractive price!

Kuala Lumpur, 14th February 2017 – Honor Malaysia is keeping true to its commitment in bringing affordable yet powerful smartphones with the recent expansion of its X-series line-up, the Honor 6X. Having launched in China and the United States recently, Malaysia is one of the first lucky markets that will be welcoming the Honor 6X. This beast of a phablet embodies the "double or nothing" motto that digital natives incorporate in their fast-paced lifestyles today.

Honor Malaysia is, once again, taking all the features found in flagship devices, and combining them into an attractively-priced device. The result is the Honor 6X, a phablet equipped with premium specifications and state-of-the-art product features. So, gone are the days where users have to compromise on price and premium features, as the Honor 6X goes above and beyond.

While the Honor 8 is the current flagship device that comes with a beautiful design and powerful capabilities, the Honor 6X comes with features that meet our target market's needs and more. The device comes with an innovative dual camera system that creates sharper, crisper, and detailed photos due to its 12MP + 2MP camera and wide aperture. To keep up with digital natives' viewing habits, the Honor 6X is equipped with a generous 5.5-inch screen display that delivers clarity in direct sunlight and offers an eye comfort mode for users' viewing pleasures. Add to this the expanded 3340mAh battery capacity and 3GB/4GB RAM, the Honor 6X is the ideal device for users looking for a phablet with a sustained stamina and dual camera that can carry out everyday tasks and capture moments.

Speaking at the media workshop held in Kuala Lumpur today, Allen An, the E-Commerce Director of Honor Malaysia, announced the launch of the much-awaited Honor 6X and what it means to the brand.

"We are pleased to introduce the Honor 6X to our Malaysian consumers today – the new budget-friendly but powerful device reflects Honor as a young, energetic, and internet-centric brand. We are especially proud of the device's innovative dual camera system, generous screen size, and expanded battery capacity. The Honor 6X has been crafted with our target market's needs in mind and brings in uncompromised quality that provides double the enjoyment with competitive pricing. Users will not have to compromise on price and flagship qualities with the Honor 6X. This device is truly the ideal companion for digital natives and their adventurous lifestyles."

As a brand made by millennials for millennials, Honor continues to strengthen its engagement with its target market by delivering tailor-made and attractively priced devices for digital natives. In just three years, Honor has established itself as a global player in the industry with a presence in 74 countries/regions and over 10 million global fans. Malaysia is also a strategic market for Honor Malaysia, as digital natives in the country can truly resonate with the brand's spirit, For The Brave.

Honor Malaysia plans to continue its focus on delivering one-of-a-kind customer service and
engagement with Honor fans in the coming years.

 

Dual Lens Magic, Double The Firepower

The Honor 6X features an innovative dual-lens camera system that reflects Honor's journey for photographic innovation. The main 12MP camera is responsible for the composition of the image while the 2MP camera provides depth of field information. Additionally, the combination of the camera's wide aperture (F/0.95) and dual camera produces professional background blurred effect to highlight your subjects, giving the same effects as SLR cameras. Coupled with the camera's 1.25um
pixel size, Phase Detection Auto Focus technology, and the SONY IMX386 sensor, the Honor 6X enables users to capture sharper, crisper, and more detailed photos.

 

Impressive Stamina

One of the must-have features in smartphones by digital natives today is the promise of a long battery life. The Honor 6X packs an exceptional battery capacity of 3340mAh that provides 2.15 days of usage1and 1.54 days of heavy usage on just a single full charge. To keep up with digital natives' adventurous lifestyles, the Honor 6X enables them to enjoy up to 11.5 hours of video, 70 hours of music, or 8 hours of gaming. The device is also supported by an optimized propriety 5V/2A fast charging technology that can be charged in no time. These capabilities will empower users to truly carry out their everyday tasks
and enjoyment without compromise.

 

For Your Viewing Pleasure

Phablets are here to stay. The Honor 6X comes with a 5.5-inch Full HD (1920*1080p) sunlight display that optimizes users' viewing experience. Since Honor is well aware of consumers' needs and concerns, the Honor 6X has an "Eye Comfort" embedded into the display that filters out blue light to
help relieve screen-related discomfort. This will protect users' eyes and makes for a more comfortable viewing, especially since digital natives rely on their devices more than anything.

 

Rock-solid Performance

The Honor 6X is not called a technological beast for nothing. The device's Kirin 655 Octa-Core CPU and 16-nanometer manufacturing process brings in a 65% higher performance than previous generations while lowering battery consumption. The Honor 6X is also a powerful device due to its 3GB/4GB RAM
that aids in the increase of the phone's performance and a 32GB/64GB of storage with an option to expand storage. As a result, users can now seamlessly run multiple apps at the same time while offering ample storage for music, videos, and photos.

 

Additional Perks

The Honor 6X also comes with a Wi-Fi repeater capability that solves the problem of network sharing. Users can now share their Wi-Fi without having to reveal their password. Furthermore, this capability increases users' Wi-Fi signal coverage, thus enhancing users' experience with their devices. With the understanding that a smartphone is a reflection of one's self, the Honor 6X is also a sight to behold.

The curvy beast sports a Bezier curve to provide an ergonomic handheld design, along with a sleek contemporary design with 2.5D curved glass and metal material that is easy on the eyes and a pleasure to hold with its slim 8.2mm body.

 

Availability

The phablet comes in three colours of Grey, Silver, and Gold with a price of RM1199 for 3GB RAM + 32GB storage space and RM1399 for 4GB RAM + 64GB storage space.

Malaysian users planning to purchase the device do not have to wait long! The Honor 6X will be available for pre-orders from February 14th to February 16th via DirectD's Shop in Shop in Lazada. The first 50 users that get to pre-order the Honor 6X 3GB RAM + 32GB storage model will be entitled to receive an Honor turbine earphone, Honor casing, and Petrol voucher of RM100. Users can head to http://www.lazada.com.my/exclusive-lazada-preorder-honor-6x-32gb-dual-rear-camera-ltehisiliconkirin-655-octa-core-19907676.html for the pre-order.

The Honor 6X 3GB RAM + 32GB storage variant will be sold nationwide starting on February 17th 2017 while the Honor 6X 4GB RAM + 64GB storage variant will be sold nationwide starting on March 6th 2017. Honor fans can purchase the phablet via Honor Malaysia's official e-commerce partner, Lazada, as well as retail partners at DirectD, SenHeng Malaysia, and Honor's Concept Store at Plaza Lowyat.

 
 

1 Battery life may vary based on usage patterns and network conditions