The HONOR 20 series has just launched in London, United Kingdom (UK) with the usual fanfare. The HONOR brand, if you have not known yet was a sub brand of Huawei. Yes, the Chinese brand that has been in the hot waters very recently.
The HONOR branding though is completely separate, so we cannot really see it as the baby Huawei anymore. They target a completely different market too, so technically they serve different markets. So we have to consider the brand new HONOR 20 series that just launched today as a completely new product separate and competing with the Huawei flagships like the new Huawei P30 series.
Compete, they do; in terms of hardware at least. In that front at least, they are very similar. The Honor 20 Pro hosts four camera lenses at the back of the device compared to the P30 Pro which has similar amount of camera lens. It also packs a HiSilicon Kirin 980 with dual Neural Processing Units (NPU) which, as we all know is a Huawei technology.
No matter though, the new HONOR flagship series is a flagship in its own rights despite sharing plenty of similar internals with its other Chinese cousin. It packs flagship specs and, as you will see later, priced like one as well. Both the flagship devices in the series packs four camera lenses too, something different from its cousins too.
The HONOR 20 Pro
We start with the star of the show, the HONOR 20 Pro. The top-of-the-line HONOR flagship carries a 6.26-inch display up front that covers 91.7% of the body up front. The front-facing camera is no longer housed in a notch in the middle part of the top of the display. Rather, it is an in-screen 32-Megapixel shooter than punches a 4.5mm diameter hole on the expansive display.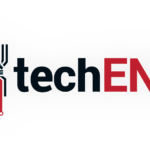 There is no in-display fingerprint sensor here, which is a blessing in disguise actually. The fingerprint display is placed at the power button itself and unlocks within 0.3 seconds; we like. That mitigates another issue too though because the in-display fingerprint sensor can be quite problematic in some cases. Also, what is even wrong with a physical fingerprint sensor?
The aluminium frame that surrounds the power button is pretty conventional. As any other modern smartphone though the frame holds the front and back together. Both of which are glass panels.
Of course, the front has to be glass. The back though, does not really have to be. But to keep a smartphone looking sleek and beautiful requires some fine glass work. That is what is happening on the HONOR 20 Pro here with what they call Dynamic Holographic Design to create some very interesting prism effect on selected colours like Phantom Black (which is more purple, really), and Phantom Blue.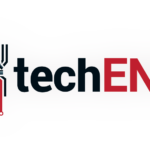 That glass back houses a quad-lens camera set-up with a 48-Megapixel main sensor with f/1.4 aperture for super low-light photos. That main sensor is supported by a 16-Megapixel ultra wide-angle lens above it, an 8-Megapixel telephoto lens for up to 3x optical zoom, and lastly a 2-Megapixel Macro lens all the way down below. Nothing like the Huawei P30 Pro then, the layout. Nothing like the Huawei P30 Pro's up to 50x digital zoom too. Then again, why do you need to zoom up to 50x anyway? Unless you are a stalker that is.
Underneath the glass and aluminium combination body is where you find the HiSilicon Kirin 980 that is more powerful than before. Like the Huawei P30 Pro too it packs a dual NPU for better Artificial Intelligence (AI) processing, a benefit you can clearly see on the camera side of things. In the camera app at least, the Kirin 980's dual NPU adds a layer of extra stabilisation on top of the normal 4-axis Optical Image Stabilizer (OIS).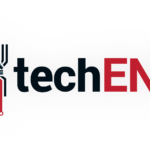 The HiSilicon Kirin 980 that also packs GPU Turbo 3.0 technology for intense gaming is also paired to 8GB of RAM and 256GB of storage to complete the package. The amount of RAM on this device is more than plenty of the entry-level PCs of the modern world. That also means that operating multiple apps at the same time should be no issue with the HONOR flagship. There would be ample of space too with 256GB of storage.
You would want that ample space not just for your high-resolution photos and 4K videos recorded on the camera. You want them because you would be watching movies and play plenty of games on this device. Why? It packs a new Histen 6.0 amp for a Virtual 9.1 Surround Sound system. Yes, an ultra-immersive audio experience that you put in your pocket; it even supports the feature if you plug in earphones to it. While we are yet to find out how this sounds, we think this would be a winner.
Keeping everything running nicely is a 4,000mAh battery lodged in the slim profile of the HONOR 20 Pro. That 4,000mAh should be good for at least a day or so. We have seen Huawei and HONOR devices last days on a single charge so this should be no different. If you do run out of juice anyway, the HONOR 20 Pro packs HONOR's new SuperCharge technology that can fully charge your smartphone within an hour.
The HONOR 20
Of course, when there is a Pro, there is also a noob. No wait, that did not come out right. Let me try that again.
When there is a Pro version of a modern smartphone, there has to be a plain and normal version of the said smartphone. In this case, the plain ol' HONOR 20. Just the HONOR 20, that comes in either Midnight Black, Sapphire Blue, and Icelandic White (the white actually looks good).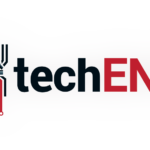 Rather than cutting the HONOR 20 short of one camera unit, the lesser brother gets the quad-camera set up still. The only difference is that the telephoto lens is a 2-Megapixel rather than 8-Megapixel. It is still good for zooms then, just not as high-resolution as the Pro. The front camera still remains at 32-Megapixel too.
The HONOR 20 also packs less RAM at 6GB and less storage at 128GB. Battery wise too, it is slightly smaller at 3,750mAh. Still plenty though, all these hardware.
Everything else on the HONOR 20 remains the same as the HONOR 20 Pro. It still has that punch-hole expansive 6.26-inch Full HD+ display up front. Same sleek body. It also has the same fingerprint sensor power button and HONOR SuperCharge. Even the HiSilicon Kirin 980 is the same as the HONOR 20 Pro. In some sense, there are only a few things that separate the two devices. Of course, they price differently too.
Price and Availability
The HONOR 20 Pro will be available in three colours; the Phantom Blue, Phantom Black, and Midnight Black. They did not tease any availability yet for any region but we do know that the device launches in Malaysia very soon, Thursday 23rd of May, 2019 soon. It will be priced at €599 (MYR 2,796.62) in Europe. There are no official word yet on how much that will be priced in Malaysia or whether or not there will be some pre-order exclusive deals.

The HONOR 20 will be available in Midnight Black, Sapphire Blue, and Icelandic White. There is also no mentions of arrival dates for this device. We expect that to be soon too alongside the HONOR 20 Pro. It will set you back €499 (MYR 2,329.85) in Europe. Again, no official local pricing or exclusive deals just yet. We will know soon though. We do know however that if you do get your hands on one of the flagship devices you get an exclusive, HONOR only skin for Fortnite mobile. Do keep a watch at this space as we await the local launch.