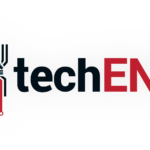 The Honor brand has always been seen as that budget friendly devices from Huawei. They are in fact sister companies and therefore share nearly the same design language and definitely parts bin. The only difference between them is their product names and price point.
Huawei, being the bigger brother likes to brand itself up there with the premium stuffs. Their price reflected that. Honor on the other hand likes to play its hands in the lower price point bracket. But they also like to do one thing that plenty of Chinese phone makers like to do; put their competitors, at the same price bracket that is, to shame.
That was what they exactly did with the Honor 10. When launched before June the official outgoing price of the Honor 10 was MYR1,599 with 0% GST. With hardware comparable to only the Huawei P20, it was a device of great value. It is a flagship spec device after all.
Now they released something with an even lower price point. If you think that MYR1,599 is too much of an ask for a smartphone – the Honor 7A.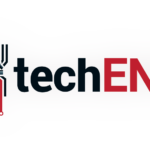 It has got a 5.7-inch display that greets you with 1,440 by 720 pixels to create a FullView 18:9 screen ratio up front and center. The top bar above the display holds an 8-megapixel camera for all your selfie needs. It even records video at 1080p if you need it.
Underneath that glass covered display is a Qualcomm Octa-Core processor clocked at 1.4GHz and 1.1GHz at each quadrant for raw power. That processor is paired to either 2GB or 3GB of RAM. The device may not sound like much but then again this is a budget device.  It will not run super heavy games but it is way more than enough to perform all the essential tools that makes a smartphone, well a smartphone.
Internal memory comes in at 16GB or 32GB. You can expand it via MicroSD up to 256GB so it is not like you will be strapped for space. Those space will also be used by the dual 13-megapixel cameras out the back housed in aluminium. The rear camera is also capable of shooting videos at Full HD 1080p if you are wondering.
The dual SIM device also need to last a whole day for it to be of any use. So Honor fits their Honor 7A with a 3,000mAh battery to keep everything juiced up. They did quote the Android 8.0 device with EMUI 8.0 could last up to 31 hours in a call. Charging the thing takes about three hours according to Honor.
The Honor 7A is available exclusively on Shopee and HiHonor right now. We are pretty sure though you can touch and feel the products at any Honor official stores. The Honor 7A retails for MYR479 onward and is available in Black or Gold colour variants.
Alongside that announcement, Honor also announced that the Phantom Green colour variant is now available in Malaysia. At launch Honor only released three colours into the market. Now though all available variants of the Honor 10 is in Malaysia. The Honor 10 retails at MYR1,599 and is available via Shopee and HiHonor.
Source: Shopee Malaysia, Honor Malaysia
---
Also published on Medium.