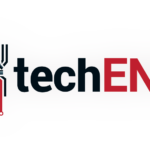 Friends, they are some that say they make the world go round. Others, turn to them when they are in need for support. But one thing is for sure, we all appreciate and cherish them. This friends day, Facebook is making it easy for you to celebrate these individuals who have affected your life in many, many ways.
Over the past few years, Facebook has been introducing small emotes and features that allow you to have more meaningful interactions with your friends on the social media platform. Words such as "Congratulations" and "Happy Birthday" trigger animations that make the wish more fun and interactive.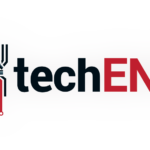 That said, for Friends Day, Facebook is taking it a step further. They're helping you celebrate your friends by giving them awards for being there for you through the years. You would've seen a special friends day post at the top of your feed which will leave your very own, personalised friends day video which will feature your friends. At the end of the video, you'll be able to add more customised awards such as "Bestie," "Great Listener" and "Knows How to Make Me Laugh."
"February 4th 2018 marks the celebration of Friends Day globally. It is a day to show gratitude for all our friends, the ones that matter the most to us. To help you celebrate in style, we are putting together your very own Friends Awards video. Be sure to check it out, and share your Friends Day!"

 – Nicole Tan, Country Director, Facebook Malaysia
For those who are spending Friends Day with your friends, you'll be able to use the special friends day camera filter in the Facebook app on both Android and iOS.
In addition to these features, Facebook will be releasing a series of videos that celebrate unique friendships from across the world.
https://facebook.com/story.php?story_fbid=10157073475131729&id=20531316728
February 4 is also a big day for Facebook as well as the company is celebrating it's 14th year. The company reiterates it's mission of connecting and reconnecting people across the globe. With more than 750 million friendships forged every year, it comes as no surprise that Facebook is becoming a mainstay in staying connected with your friends. That said, take some time to be present with your friends physically and mentally this friends day.
---
Also published on Medium.