There are always two sides to every story. The same can be said when it comes to ride hailing. Starting off as a ride hailing company, Grab, has always been one of the forerunners of the ride hailing industry in Malaysia.That said, the company has always been looking at both sides of the equation with a keen eye. Having been focused on passenger safety in the past, they're turning their focus to their drivers.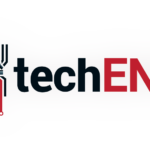 In collaboration with the Ministry of Transportation, Grab is now introducing a new feature to help curb unfortunate occurrences. While it might be common place to hear about passengers being robbed or sexually assaulted in the media, the plight of Grab drivers themselves has not been highlighted as much by the mass media. In fact, there are a high number of drivers being robbed by "passengers". These perpetrators generally pose as new passengers on the service and some continually register new accounts to target drivers.
"This partnership with the Ministry of Transport is an extension of our efforts across Southeast Asia to work with governments on safety priorities that help improve the lives of citizens. We are committed to investing in safety for all – from our driver-partners, to our passengers, and to the wider community which we are part of. We are honoured that the Malaysian Government, and the Minister himself, have been very open to innovation and supportive in working with us to support our common goal of strengthening the overall safety standards in the transportation industry. We hope that by taking the lead in this collective effort with the government, the whole public transportation industry will step up to create a safer Malaysia together, for the benefit of all Malaysians,"

Sean Goh, Country Head of Grab Malaysia.
In an effort to curb these unfortunate occurrences, Grab is introducing a new Passenger Verification feature. This feature will require new sign ups to take a selfie. Using advanced facial recognition technologies, Grab's backend will determine whether the subject of the selfie is a live human or otherwise. Even subjects being concealed by masks or previously taken pictures will not pass this verification feature. Again, the verification needs to be done on the spot and users are not able to upload previously taken selfies or inappropriate pictures.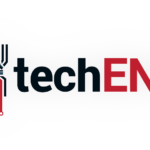 Of course, this new feature brings up privacy concerns on the passengers end. Grab reassures us that the selfie taken will only be used for a one time verification. This system is also compliant with the Malaysian Personal Data Protection Act (PDPA). We as passengers can rest assured that the selfie taken is not used as a profile picture or displayed to the drivers in any way.
"Malaysia is setting the pace for the region in many ways. Through public-private collaboration, we are working together to find innovative ways to harness technology for social good. Technology is a great enabler, it changes the way we get around and now with the support and commitment from Grab, we are seeing the safety bar being raised to roll out new, innovative solutions powered by technology that will make transportation in Malaysia safer everyday,"

Anthony Loke, Minister of Transport Malaysia.
This new feature joins a long laundry list of features that Grab has introduced into their app since they first launched to ensure the safety and peace of mind of their drivers and passengers.