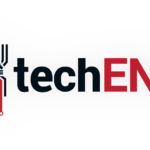 Today's GrabPlatform announcement marks another great step by Grab into turning themselves into the one-stop solution for a daily app. It technically does everything for users in South East Asia. Need to get somewhere? JustGrab it. Need something delivered? GrabExpress it (Singapore, Indonesia, Vietnam, Philipines, not Malaysia). Need to eat? GrabFood it. The GrabPlatform announcement though did not come empty handed with the new app. There is a new Grab service as a result of the GrabPlatform partnerships.
From GrabPlatform stems GrabFresh. It is the result of GrabPlatform partnership with HappyFresh. With that Grab launches their brand new platform of grocery delivery. This is not new for Malaysia and Singapore technically with the amount of grocery delivery app and platform like Honestbee, and even Tesco. But with Grab everything is done via a single app – the Grab App.
The new GrabFresh platform leverages on HappyFresh's great catalogue of over 100,000 fresh produces and grocery products from over 50 supermarket and specialty grocery chains. You can always find the right products from the comfort of your couch, while watching Netflix on your smartphone now with GrabFresh. Of course leveraging on Grab's extensive logistics capabilities allow the groceries to be delivered on a timely manner. HappyFresh obviously wants you to be as happy as you can be when you get your grocery at your front door. Which also means if you are not happy with the state of your delivery you can always reject them.
The GrabFresh platform is one of the first few things that comes out of the GrabPlatform open platform strategy though. That also means there are many more to come other than GrabFresh. Right now GrabFresh is on Beta Testing phase in Jakarta for the month. The feature will be available for Grab Malaysia and Thailand by the end of the year. What do you think of the new GrabFresh? Will you use it? Let us know.
Source: Grab
---
Also published on Medium.