The most successful tech Unicorn in South East Asia, Grab is really doing well. Well, if you have been living under a rock – Grab starts with being MyTeksi as a taxi hailing service app right in your smartphone. Then it has grown to something else; Grab, the premiere ride hailing service that allows people like you and me to become taxi drivers. Well, it does not sound as bad as that; the income avenue when Grab introduced their ride hailing service in their app was quite tremendous. In fact, in the early days at least, we have full-time Grab drivers claiming North of MYR10,000 in monthly income. Of course, that has dwindled down quite a bit due to strong competition and the saturation of Grab drivers these days. I do not even have to wait for long to get a GrabCar these days compared to 10-15 minutes just for confirmation two years ago.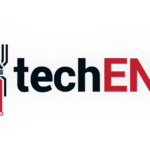 Now Grab is more than just a ride-hailing app. It is a super-app as they call it. An app you can use everyday at any given moment. It is your wallet, your restaurant, your transportation minister, your delivery partner, and your daily news feed too.
Of course, with the amount of services and demand that is required of Grab, the manpower that needs to maintain, manage, run, and innovate the platform is immense. It is a huge undertaking; even more so now with new and upcoming competition. Solution? Expand. Expand they did.
They have moved themselves to a brand-new facility, officially launched today in the heart of Bandar Utama. This is no ordinary office though. The new 54,000 Square Feet facility is also Grab's research and development center they know as their Regional Center of Excellence.
The facility now houses Grab's core business strategy and operational functions that includes the legal team, customer experience team, financial services, and creative services. To that as well Grab is creating more than 400 new high-value jobs in the region. That is not to say that the mentioned teams from Grab HQ, Singapore is moving down here; instead Grab is expanding on the teams here for the region which is a big thing really.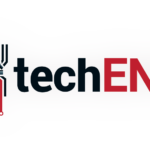 All this is also in tandem of Malaysia's Industry 4.0 vision. In that regards, Grab aims to contribute and align themselves with Malaysia's vision in four areas. The first is in the area of mobility or people logistics; the GrabCar service, in Grab's vision, will be Malaysia's seamlessly smart mobility solution of choice. The second area is to improve the living standards of Malaysians by empowering micro-entrepreneurs in the most holistic way. Thirdly Grab aims to be Malaysia's digital shopping solution in terms of payment services and probably food delivery services. Lastly Grab Malaysia would aim to help Small-Medium Enterprises be more scalable as their partners.
Speaking of micro-entrepreneurs and scalability, GrabFood expanded their service too. Their food delivery service now includes Dave's Deli and Sakae Sushi to their catalogue. Yes, finally a Sushi outlet that delivers to your doorstep – the woes of parking in shopping malls just for that Sushi craving is in the past now. Even Dave's Deli's delicious roast chicken, fresh from oven can be delivered to you! Then there is Brownies Bar by The Accidental Bakers to fill your Brownie craving. These guys have more than 18 types of Brownies for you to try, really; you must try them. They have added Redemption Espresso Bar to their catalogue too. Operating since 2017 the café aims to offer the best coffee from the finest sourced beans and skilled baristas. With GrabFood you can get the freshest hot coffee right to your office table without picking up your car/bike keys. No need to even dispatch your office dispatch.