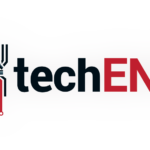 Popular ride-hailing application Grab (formerly known as MyTeksi) is at it again! They're challenging Grab users to test the efficiency of their service in high demand areas. Grab, founded as MyTeksi in 2012, has been on a path to rapid growth since its inception. In fact, the company has become so confident in its services that it is willing to put themselves to the test in their latest campaign.
The "100% Ride Guarantee" campaign kicks off on 17th November 2016. In a simple challenge, they are asking users pre-determined areas of high demand such as Bangsar, KL Sentralm, Mont Kiara, Sri Hartamas, Bandar Utama, Taman Tun Dr Ismail and popular malls, to try NOT  successfully book a ride in their listed areas. Simply put, they're so confident that you'll get a ride that if you don't they'll give you your next ride of up to RM 8 for free.  According to their new rates, that's enough for a free 5km ride! If your ride is more than RM8, you just have to top up the cost.
The campaign works really simply. Just power up your app and request for a GrabCar (Economy), enter your point of origin and destination and book your ride. If you get the "Sorry, we couldn't find you a driver" prompt/screen, you'll be entitled to the RM8 off your next ride. You will receive a text message with a promo code for you to redeem.
If you're outside the listed areas, don't fret! They've got more up their sleeves! From November 17 to November 23 2016, if you fail to get a GrabCar from anywhere in the Klang Valley, you'll be entitled to RM5 off 2 rides!
Grab started off as MyTeksi in Malaysia and has grown rapidly to become the leading ride-hailing platform in Southeast Asia with added services such as delivery and pick-up in select markets. Currently active in Singapore, Indonesia, Philippines, Malaysia, Thailand and Vietnam, the company is looking to grow further in the near future by diversifying their offerings as well as expanding to new markets.