If you have kept yourself updated with the tech environment, you would have found out that UMobile is launching a new e-wallet service into the market. You would know the name of the new e-wallet that UMobile wants to launch as well if you keep up with the news. They call it GoPayz, and paired to GoBiz, the e-wallet solution for business users.
Before you start thinking that GoPayz is just another e-wallet, hold on. This is not just another e-wallet or another cashless payment solution. They are a little bit different.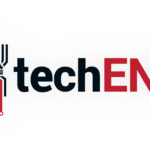 It is still an e-wallet though, so you do still need to top up the e-wallet via cash or debit cards. No credit card option at this point due to some security issues. But still, it does make sense because you are getting money directly from your bank accounts then.
Again, GoPayz and GoBiz are not regular e-wallet solutions. It is more than that, it is a personal financial service. At least if you want it to be.
It is technically the only e-wallet as well that is supposedly universally accepted in Malaysia. In practice, you can even withdraw money from any ATMs using GoPayz. Of course, it is a universally charge of MYR 1 for ATM withdrawals. You can apply for a GoPayz Mastercard debit card from GoPayz itself, very much like Maybank's MAE. You can get a physical card and a virtual card on GoPayz itself.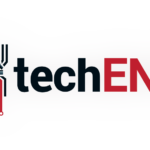 Because it is more relevant to you as a user, we touch on GoPayz first. It is your e-wallet, your insurance vendor, your wealth growth manager, and your currency exchange vendor. At launch, users are eligible to get life insurance schemes from GoPayz for as low as MYR 13 a month for a coverage of up to MYR 76,000. There will be several wealth management plans that are built and catered to normal people like us with plans starting from MYR 100 a month.
When you need to go abroad for whatever reason too you can get your foreign currency from GoPayz and get the physical cash delivered to you before you fly off. Of course, they only deliver the cash to you when you are in the country. On top of all of that you still get rewards points from any GoPayz transactions. We do not know yet what you can use the GoPointz for at this time, but we are expecting it to be used for rebates, or gift redemptions and such.
Then there is GoBiz, the e-wallet solution for businesses. Of course, it is a payment acceptance gateway for GoPayz users. But it is also much more than an e-wallet that is designed to accept money. The platform allows businesses to be payment gateways for bills, or mobile top-ups or even gaming credit top-ups. Those does create extra streams of revenue for businesses too.
As a payment acceptance gateway it does more than just accept money from the GoPayz e-wallet. It can be you e-commerce payment gateway too without the need of your customers having GoPayz that is. It will also allow businesses to offer a universal easy payment plan to their customers too. Thanks to it being a mobile platform too, vendors can perform transactions with their own smartphones as well. Of course, there is a terminal that GoBiz comes with if necessary; we were told that the terminal comes with a fee too.
By the sounds of it,