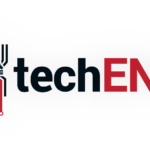 According to report by Arstechnica, Apple Pay has set the mobile payment market on fire and competitors such Google Wallet might just be benefiting more than anyone thought.
Google Wallet has been around for about three years now and even though many have heard of it, the platform never really made its way to consumers. It has only been supported by Sprint and well, it just wasn't accessible. It has however, started to become a common topic of conversation ever since Apple Pay was introduced. Android users, well, they didn't want to be left out and they were happy that they too, could have a consumer experience just like their fellow iOS users.
You'd be surprised however, just how much Google Wallet is benefiting. According to the report, the number of weekly transactions on Google Wallet has increased by 50% since the Apple Pay launch! That's not it; it seems the user base is doubling every month as well. Google Wallet has become exceptionally much more accessible as now, it works on a majority of Android smartphones.
Do you have Google Wallet? Let us know about your experience with the platform in the comment section below!
Source: Arstechnica