Have you heard of the Spotlight Stories? Same. To those uninitiated to Spotlight; it is Google's storytelling platform. To those who are saying; "is that not YouTube?" No it is not. It is Google's unique storytelling platform that specifically tells stories in a Virtual Reality (VR) environment. Most of them are, admittedly, animated stories. Shooting in a VR environment is challenging you know. So yes, the Google Spotlight Stories is for storytellers in a VR environment.
The Spotlight Stories was a unit that started within the Motorola division as a means to "explore the future of storytelling for mobile devices." The unit then became part of Google's Advanced Technologies and Products (ATAP) group, creating 360-degree videos and VR experiences with masterminds such as Glen Keane, Justin Lin, Jorge Gutierrez, and Aardman Animation, the makers of "Wallace and Gromit."
Sounds interesting yet? We think so too. Sadly, VR stories are not plenty. They are also quite difficult to appreciate if you do not have a VR headset or goggles. In light of that, Google has announced that Spotlight Series, their virtual reality (VR) storytelling unit will no longer be continuing its operations. Executive producer of the Spotlight Series, Karen Dufilho said in an email on Wednesday that the unit would be shutting down after "over six years of making stories and putting them on phones, on screens, in VR, and anywhere else we could get away with it,"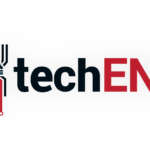 In retrospect though Spotlight Stories have produced some interesting works in its years of operation. When it was still running, Spotlight Stories unit produced countless ambitious shorts such as 'Son of Jaguar,' 'Sonaria' and 'Back to The Moon', as well as 'Pearl'. 'Pearl' went on to win an Emmy and was the first-ever VR film nominated for an Oscar.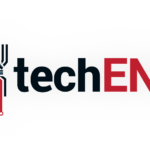 The Google Spotlight Stories was built and started as an effort to push the boundaries VR and explore the entertainment potential of the platform. Instead it ends up succumbing to weak support for the VR platform. The prospect of VR is actually quite interesting. Realistically though, people are just not as interested in watching movies or TV shows in VR; despite some popularity and support in the gaming scene.
The shut down is quite a big hit on the prospect of VR as an entertainment tool. The shut down of Gooogle Spotlight Stories is also followed by word that Google's Daydream VR headset is not getting much interest at all in the market. Google's products such as the Pixel Slate and the Pixelbook are also reportedly not doing so well due to lack of support. 
The shut down does mean that there will be extra hands in Google that may or may not be needed or suitable in other areas of the company though. Variety reports that though the spokesperson for Google has not commented on the layoffs, it is understood that most employees are given opportunities to fill other vacancies within the company. Most artists working in the Spotlight Series are also thought to be project-based contractors working on a by-project basis.