Google Shopping Ads Now With Images; more shopping, less searching
Google has been the staple name in the search game. The Google name is so synonymous to searching through the internet that it has now become a verb for real. Want to know what time it is in California; Google it. Current currency exchange rate; Google it. What about Taylor Swift's latest album? Google it! Their success though is never a surprise with their simplistic approach to search engines and their constantly evolving ecosystem.
Despite the endless changes to their search engine though, the simplistic look of the site still remains as iconic as ever. There are of course plenty of little visual changes over the years to make it easier for us users to find what we need to find when we want to find it. One of those changes that happened today is the addition of images in their Google Ads platform. More specifically, the shopping ads.
Bare with us for a moment as we go into some statistics and numbers. Malaysians love to shop and their new favourite way to buy things is online. Google found that 30% of Malaysians are buying things online while 51% of any item purchases are made after research has been done; you've guessed it, online. Moreover according to them, research (not made by Google by the way) shows that 52% of searches in the United States itself end up in a shopping site. According to them as well Malaysia's crowd is growing towards that same trend as well. The pattern is especially true during the festive seasons. That is why Google chooses to launch and implement the Google Shopping Ads with images during the Ramadan.
Google Shopping ads may not be a totally new thing for us as we see it probably every single time you search for an item of interest on Google. The moment you go online and look for, let say "Lego Batman" the search engine will show you a few options to buy it of some online retailers according to ratings, site traffic, and click-through rate. But you never really see an image of the item you are looking for or interested in. Well today, that has all changed.
So now, anything you search for (that is available as an item on sale online) can be viewed without you needing to click into the site. You can even scroll through the list to find the best deals, or the best looking image if that is your thing.
Because its Ramadan and 11Street Malaysia, one of Malaysia's premium online retailer found that Malaysians are more active during these seasons, they have partnered with Google Malaysia on the beta testing and the launch of the Google Shopping Ads with images. They found that it helps users boost their efficiencies in shopping online. That also means users spend less time looking and more time buying; which is good. That efficiency shows from the doubled conversion rate. Press release after the break.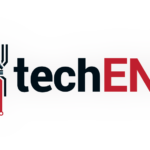 Google launches new image-based Shopping Ad format in Malaysia

Kuala Lumpur, 7 June 2017: Just in time for the Ramadan and Raya season, Google has made it easier than ever for Malaysians to shop for products online, by launching Google Shopping Ads. The ads show in Search results alongside standard text ads and include product images and other useful product information generated by automated feeds managed by retailers.

Malaysians love to shop, and during the Ramadan and Raya season shopping in the country tends to peak. Signs of the seasonal excitement on Search are clear based on previous years — Raya-related searches begin to really accelerate as early as eight weeks before the occasion. But it's not just about Raya goodies, as searches for fashion trends, decoration trends, and those related to food and beverage also surge.

"Online shopping is fast becoming a trusted and preferred way of shopping for Malaysians. 30% of Malaysians are now already making purchases online, and 51% of offline sales are being influenced by research done online," said Su Ann Lim, Industry Manager of Ecommerce and Travel, Google Malaysia. "The immersive visual experience as well as real-time prices and availability will help Malaysians shop better and faster, and help merchants increase their online marketing return on investment."

Key benefits of Google Shopping Ads for shoppers:
Google Shopping Ads help shoppers find the products they're searching for and quickly connect with the merchants who sell those products. Shoppers will see them alongside Google Search results on google.com.my, whether they're searching for "car seats", "tupperware", "kebarung" or "raya hamper". Whatever shoppers are looking for, Shopping Ads help them find exactly the one thing they're looking for — and easily connect with a retailer who sells it.

Key benefits of Google Shopping Ads for retailers:
Retailers can use Google Shopping Ads to promote the products they sell, boost traffic to their website or local store, and find better qualified leads by putting product images, prices, and their business name in front of people searching on Google. Like search ads, advertisers only pay when people click through to a website.

Peter Lee, Vice President of Marketing at 11street Malaysia, said: "11street has been beta testing Shopping Ads with Google since the start of this year, and we have found that it drives efficient traffic to our sellers' products as the consumers love images when they shop. Since we started using Google Shopping Ads, our seller stores' conversion rate has increased two-folds while our cost-per-acquisition has also improved by 85%."

"11street's partnership with Google Malaysia will provide better visibility to shoppers from our vault of over 10 million products across 35,000 sellers," concluded Lee.

To learn more about how to get started with Shopping ads, visit the Google Shopping Campaign website and our Help Center.
Source: Google