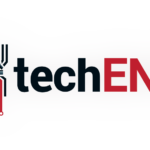 Just last year, Google started offering manufacturer flagship devices such as the Samsung Galaxy S4 and the HTC One (M7) with stock or pure Android under the Google Play Edition banner. However, it seems that the Google Play Edition devices maybe going away in lieu of the announcement of Android Silver which is expected to be announced later this year and launch in 2015.
Originally available in the Google Play Edition program were the Samsung Galaxy S4, the HTC One M7, the HTC One M8, the Sony Xperia Z Ultra, the LG G Pad 8.3 and the Motorola Moto G, bringing the number of total available devices to six. The number of devices have, however, been reduced to only 2: the Motorola Moto G and the HTC One M8. The other devices are listed as out of inventory with no sign of being replenished any time soon.
It comes as no surprise to those who were keeping tabs on developments with Android as rumours have been spinning about the Android Silver Program through which Google wants to bring stock Android Experience in the form of manufacturer devices such as the devices listed above through carriers (mainly in the U.S. or the U.K.). The program was initially thought to bring both the Nexus and Google Play Edition programs under one umbrella putting an end to the popular Nexus line of devices. However, Google Engineer Director, Dave Burke, confirm that the Nexus program would continue on.
Source: Android Authority