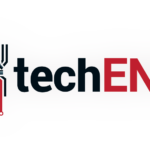 So the Google Pixel 2 and Pixel 2 XL was launched not more than 48 hours ago. They are the most anticipated thing this year after the obvious brands and the usual suspects in the smartphone industry. But wait, there is more. Google did not only announce their premium flagships smartphones. Alongside their highly acclaimed successor to their highly successful Pixel project they announced the Google Pixel Buds.
With the new Google Pixel 2 and Pixel 2 XL you do not get a 3.5mm jack anymore. That is, in essence a very sad thing. The 3.5mm jack will always be missed and remembered on the Google Pixel in days to come. To combat withdrawals from the lack of 3.5mm jack though Google introduced their new Bluetooth headset the Google Pixel Buds, the new way to listen to music.
The Google Pixel Buds is, as it appears not a very revolutionary product in its form and shape. The wireless headset market is so saturated now that everyone is actually doing the same things with the similar design language and nearly the same functions. The only things that may differ is the prices, certain features, looks, and sound quality. Usually the deal-breaker is always the sound quality. Could it be the same for the Google Pixel Buds though? As it turns out, not really.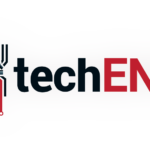 Let us break it down, the Google Pixel Buds. It is a pair of tethered ear buds that connects to your smartphone via Bluetooth. That is a given though. It has touch sensitive panels that acts as a seamless navigator tool on the outside of the buds. That is also mostly an expected feature that was probably inspired by the Samsung IconX.
It has an amazingly long 5-hour battery life on a single full charge which is a little on the unheard of side with this sort of design. There are no heavy battery packs that is tethered to the ear buds which makes it even more exquisite. When you buy it, it comes with this seudo-cloth type material covered plastic case to carry it around. It also acts as the charging dock for these funky looking ear buds. But it also works as a battery pack for the Google Pixel Buds. It can fully charge the Pixel Buds four times according to Google themselves; if it turns out to be true, it is impressive.
You simply pair your smartphones via Bluetooth as mentioned earlier. It is compatible with any smartphone in the market from what we gather. For devices packed with Android Nougat 7.0 or higher though the Pixel Buds and its pretty charging case comes with an extra caveat. As you open the case, your Nougat device will automatically detect the earphones and asks you for permission to connect to it. This is not the end of it though.
Dig deeper and there is a party trick that comes with this new funky earphones. Google's very own Assistant is built-in with the earphones. Yes, it is Google Home in your ears. To launch Assistant, you only need to touch and hold your right bud and then just speak your commands. Make phone calls, play music, get directions, and more directly in your ear with this earphones, it is seamless. What is even better is that this thing is loaded with Google Translate out-of-the-box. With a tap and hold of your right ear bud you can instruct Assistant to fire up the translate app in any of the 40 available languages. Now you can understand French, Spanish, and Italian all at one go. Carrying a foreign language phrasebook is now a thing of the past.
The Google Pixel Buds is available for pre-order in the United States currently for the price of US$159 (MYR672*). It comes in three colour variants – Just Black, Clearly White, and Kinda Blue to match your Pixel 2 device. They also will be available in Canada, United Kingdom, Germany, Australia, and Singapore in November. There is no word on its availability in Malaysia just yet but you may want to be prepared to travel down to our lucky neighbour to get your hands on one.
*approx. exchange rate at US$1=MYR4.23 (6/10/2017)
Source: Google