A small event was held in San Francisco by Google and Intel yesterday that had big implications for the two technology giants. In what appeared to be a tribute to Intel's commitment to the Chrome OS project, 20 new Chrome OS based devices were unveiled.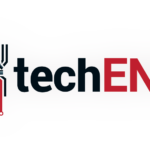 The origins of the Chrome OS project
The Chrome Operating System (OS) was first announced back in 2009 and introduced a fresh take on operating systems, where user data and applications were stored and worked out of a cloud storage. The idea behind this OS was the multi-functionality of web browsers and the central role they play in modern computing; allowing us to perform multiple tasks such as listening to music, buying products and reading the news to name a few, with ease. Seeing that most users spend a majority of their time on web browsers, they wanted to design an operating system that functioned like a web browser, thus eliminating the need for other various detrimental aspects of conventional operating systems; that means no absurdly long OS startup times, no updates to be bothered with and best of all, no blue screens!
Drawing inspiration from the recently developed Google Chrome browser, the Chrome OS was born. Keeping in line with the browser theme, the Chrome OS is rather dependent on internet connectivity and uses web applications downloaded from the Chrome Web Store in place of conventional applications for tasks such as word processing. Another key aspect is that the Chrome OS is built to run on a very specific set of hardware. The first generation of Chrome OS compatible hardware came in the form of notebooks dubbed the Chromebooks.
Chromebooks and their rise to stardom
Considered the hallmark of the Chrome OS devices, the Chromebooks were built with a few standards in place; affordability and efficiency. All Chromebooks thus far have come bundled with mid-range to low-end specifications of their time, sufficient to run its minimalistic OS without any kinks. But the use of these specs allowed the Chromebook to appeal to a larger audience due to its affordability with price ranges between $250-$350. The Chrome OS was also appealing as they have among the fastest startup times of any notebook, approximately 7 seconds compared to an approximate 45 seconds for conventional OS. This allowed the Chromebooks to be used for any tasks very quickly, such as a quick glance at your emails or a brief glance through the news. Due to their small size and lightweight build, working with Chromebooks on the go was a breeze.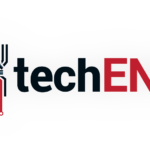 The rise to prominence of Chromebooks came last year where they dominated sales in the education sector due to their affordability. Chromebooks were integrated into many classrooms across the globe, so much so that it managed to outsell the Macbooks, which retailed for both education and consumer markets. Propelled by the success of the previous generations of Chromebooks, a plethora of Original Equipment Manufacturers (OEM) have readily banded together with Intel and Google in attempts to get a slice of the Chromebook cake.These new allies have continued to show renewed faith in the product up to today by unveiling a slew of new devices to be launched this year.
The Chrome OS family just got bigger
20 new Chromebooks are scheduled for release this year, which is a testament to not only Intel's commitment to Google and the Chrome OS, but also a show of faith to that partnership by the various OEM's involved in their manufacture. A big factor in pulling in more OEM's this time around was that Chromebooks are now made to target the consumer market.
Asus, Toshiba, Dell, Samsung, Lenovo and HP are some of the OEM's mentioned gearing to release their Chromebooks soon. The key feature of this new generation of Chromebooks is that they come with Intel's new Bay Trail-M chipset, a significant contribution by Intel that is expected to greatly improve overall performance while retaining the mobility of these devices. They are also expected to be fanless and have increased battery life of about 8 to 11 hours depending on the units thanks to the new chipsets.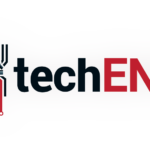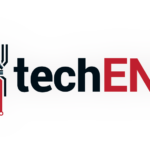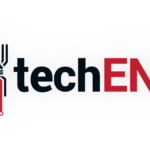 Lenovo announced their new generations of Chromebooks earlier this week; the N20 and N20p. Both variants have a 11.6-inch 1366×768 resolution displays with 2GB of RAM, a 16GB solid state drive (SSD) storage, about 8 hours of battery life and more prominently, is among the first to sport a quad core Intel Celeron processor on the new Bay Trail chipset, with the N20p adding a 300-degree back flipping touchscreen. The prices are $279 for the N20 to be released in July and $329 for the N20p to be released in August. Asus has also announced their Chromebook variants; the 11-inch C200 and the 13-inch C300, both with 1366×768 resolution, packing 2GB of RAM, 16GB SSD and a dual core Celeron chip. The Asus models are expected to cost $250 upwards. Acer and Toshiba models of Chromebook are also expected to be announced soon. Apart from new models, previous versions of the Chromebook are set to be upgraded by their respective OEM's to accommodate the new Intel chipset, namely new iterations of Acer's C720 and Dell's Chromebook 11.
Looking to the future
The Chrome OS family has been on an upwards trajectory since its conception in 2009 and Google is ensuring that it stays that way for years to come.
Despite the success of the Chromebooks, Google also wants some diversification of the hardware available for Chrome OS to run on to appeal to a larger scope of users. Google has previously ventured into the desktop market with the Chromebox, first manufactured by Samsung. The Chromebox is a small, form-factor PC (sometimes dubbed Nettop) retaining the OS and affordability of the Chromebooks, with the low end desktop market as a target. And this product as well as generated great interest, with the Chromebox being dubbed "…the number one best selling desktop" by the vice president of product management at Google, Caesar Vengupta. Now, both Asus and HP have revealed their variants of the Chromebox set to be released this year as well, with prices expected to start as low as $179. The Asus variant is already available today while the HP models are scheduled for release in June.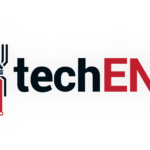 LG is also taking on a desktop variation of the Chromebook with a slight twits, through its announcement of the Chromebase, an all-in-one PC packing a beautiful 21.5-inch Full HD display and a Haswell Intel Celeron processor, along with other standard specs of a Chromebook. The Chromebase will be going for $349 come 26th May.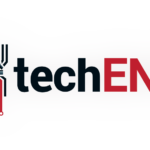 Another important message by Mr. Sengupta at the Intel-Google event cited the need for higher performing hardware as the use of the Chrome OS gets more diverse. Google have attempted to address this issue before with the release of the Chromebook Pixel. The Chromebook Pixel was a variation of the conventional Chromebook but packed with high end hardware to cater for the performance hungry, going for a premium price starting at $1300. It featured an Intel Core i5 processor, 4 GB of RAM, 32GB of SSD storage and a high resolution 12.5 inch IPS display with 2560×1700 resolution. The Pixel was a resounding success with its sales accounting for 10% of all computer sales in the USA for 2013, so it would not be a surprise that we see a successor to the Pixel sometime in the near future.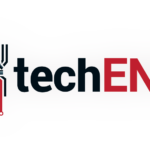 Google has also given indication that they are planning to break ground on a new, upward trending market; the tablet market. A recent update to the Chrome OS has added an on-screen keyboard functionality, which in a Chromebook or Chromebox, makes less sense due to keyboards being present. A more plausible explanation is that the OS is being readied for introduction into a tablet. Prior to this, event invites have been sent out by Acer regarding the announcement of a device with the caption "A touch more connected", as reported by ZDnet. Both these clues point to a possible tablet and we are eager to see what features will be incorporated into it.
Apart from the advent of new hardware, Google wants to ensure that the Chrome OS itself is kept fresh to hold the attention of current users. Announcements have been made to add more functionality to the OS, starting with the incorporation of Google Now and voice command features, as currently packed by Android and iOS smartphones. Another big addition is the introduction of Google Play Movies capable of offline viewing to serve as the resident media player so you can enjoy a good movie with your Chromebook anywhere, anytime.
With so many new products bearing its emblem and an already impressive reputation, the Chrome OS looks to be soaring to new heights and looks to give the other conventional OS a run for their money.
 Sources : Arstechnica, Engadget, The Verge, Android Authority, ZDnet