Lock and Key – we're so used to this combination. Every door has a hole where we slip in a key to unlock it. So, what happens when we remove a physical key from the equation? Well, we end up with one of the most convenient ways to manage entry to your home or room.
I was very skeptical when Häfele approached us to review their smart lock. Häfele, as a company, offers a whole range of smart locks. We ended up reviewing the mid-range Smart Deadbolt 2S. While the Smart Deadbolt 2S mid-range offering, it's definitely got a lot to offer when it comes to keeping your home secure. The Häfele Deadbolt 2S allows you to unlock your doors throught the use of a passcode, bluetooth and, if all else fails, a back up key.
Installation of the lock isn't too hard as it simply involved replacing the pre-existing lock. All it took was some drilling in the 20 year old wooden door and viola, it was ready for use. There wasn't any need to replace the old door or to retrofit parts into the door frame to accommodate the new deadbolt. Initial setup was as easy as downloading an app and letting it do all the work.
The Häfele Deadbolt 2S runs on 4 AA sized batteries which is easily bought at your neighbourhood sundry shop. The batteries are said to last about a year. That said, having used it for such a limited time, I can only say that the lock has not run out of battery just yet – after about 2 months of use – with the batteries provided by Häfele.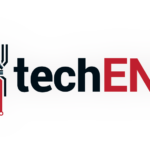 The hallmark feature of the lock is its ease of use. You're able to unlock the Häfele deadlock via Bluetooth through the Häfele app which is available on the iOS App Store and the Google Play Store. The app will act as your bluetooth key as well as your management interface to create access codes. The app has a really simple interface and is pretty intuitive to use. On your first launch, the application will request that you sign up for an account for the Häfele Igloohome service. Once you get your account, it's a simple process of adding a home and a lock. Once you've added this, it will generate a master code which you can change manually (I'll elaborate more on this a little later in the review.). After this, you'll be able to generate permanent, temporary and one time codes for the lock to give access. You can also monitor the battery level on your app. That said, the app limits the number of app users to a single device. This limits the bluetooth unlock feature. Each lock is able to be paired to a single app and only that app has the ability to use the bluetooth unlock function. Other users will have to use a code.
Using the lock day to day is really simple. You'll be able to unlock the lock using the digital keypad and entering your code. The key pad is easily activated by touching any portion of the key pad to activate it. That said, the one pain point I had with the keypad is the lack of accuracy when it comes to triggering the numbers. There were times when I'd touch between 8 and 9 and still get the correct digit activated. That said, while it may be a security flaw to me, some others may see this as an ease of access feature which allows older users to easily trigger the digit that they need.
The lock as a few safety features which helps keep your home safer. The first is an autolock feature which activates the deadbolt, locking the door everytime you close the door. This makes forgetting to lock your door an issue of the past. Another feature is the ability to deactivate the keypad by long pressing a consealed button on the inside of the deadbolt. This "panick mode" makes it so that no one on the outside is able to enter unless they have the override key. The override key can also be considered a safety feature as this physical key enters a concealed keyhole and physically unlocks the deadbolt. This comes in handy should there be a time when you forget to replace your batteries or if you need to get to someone in the house and they've activated the panick mode.
Another safety feature one the Häfele Smart deadbolt 2S is that it deactivates its keypad and makes an irritating ring after a preset number of failed tries. This feature actually prevented a break in to my home during the review. The ring was loud enough that it woke up my sleeping brother. Without this feature, who knows what would have happened.
All in all, my tenure with the Häfele Smart Deadbolt 2S has been one that has changed my perception towards "Smart Locks". As long as the companies behind them continue to make them secure with failsafes, it will be a more viable solution compared to conventional locks which can be less secure.
That said, is the Deadbolt 2S worth an RM1,200 investment? My verdict would be a resounding yes. Simply because, somehow, during my review period it's managed to prevent a burglary and actually proven through that one instance that the investment brings more value in the form of peace of mind.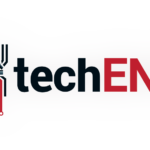 ---
Also published on Medium.