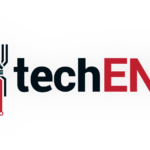 We've been waiting anxiously for the Samsung Gear VR that have been boasted to easily beat out most of the virtual reality headsets. But it seems there is trouble in the waters. The Gear VR has been on display in some of the Samsung stores in its home country of South Korea. Reports have been coming in however, that the hand on demos customers are getting is just 25 minutes.
Why the limited amount of time? Well, it seems that the device has been overheating after a short amount of time. It might be for safety reason that the company is limiting the time people are allowed to have with the device. However, reports from the Unpacked event recently held by Samsung said the device was quite impressive and not showing any signs of overheating whatsoever. The main problem at the event was the Note 4 that was connected to the Gear VR. After a quick switch of smartphones, the Gear VR worked completely fine.
Even so, we're hoping this overheating issue is contained only to the ones on display. Samsung should be ironing out the kinks if it has heard of the problem occurring at the stores. We';; waiting on the tech giant to give a comment as to why this issue has arisen in the first place. You'll be the first to know if we get any news on the matter.
Source: SamMobile