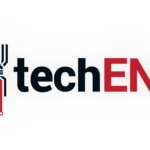 The world is becoming more and more inclined to technology. In the past year, things such as the Internet of Things (IoT), integrated systems and artificial or augmented intelligence have become mainstay in conversations about business, health and even home. It comes as no surprise, then, that businesses are continuing their move towards becoming more digital first with their services and infrastructures.
As a developing economy and self proclaimed champion of the Southeast Asian region's digital economy, it should be expected that the overall spending for information technology (I.T.) in Malaysia is going to increase. In its forecast, Gartner Inc predicts an increase in IT spending of 5.7% to RM65.2 billion this year. Similarly, the overall IT spending worldwide is also expected to continue its year on year increase to USD$3.7 trillion this year; a 4.5% increase compared to 2017.
"Global IT spending growth began to turn around in 2017, with continued growth expected over the next few years. However, uncertainty looms as organizations consider the potential impacts of Brexit, currency fluctuations, and a possible global recession…Despite this uncertainty, businesses will continue to invest in IT as they anticipate revenue growth, but their spending patterns will shift. Projects in digital business, blockchain, Internet of Things (IoT), and progression from big data to algorithms to machine learning to artificial intelligence (AI) will continue to be main drivers of growth."

– John-David Lovelock, Research Vice President
Software as a Service(SaaS) & Device Spending Continue to rise with AI leading new business opportunities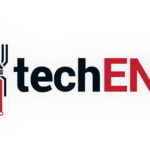 As businesses continue to move towards becoming digital and to get ahead of Industry 4.0, their spending on entreprise software will continue to increase. With developers having moved away from the one time purchase model to SaaS, the spending of companies are will shift accordingly. In fact, Gartner predicts that spending on software solutions, particularly SaaS, will increase by 9.5% in 2018 and a further 8.4% in 2019 to USD$421 billion. The primary shift to adopting SaaS product in financial management systems (FMS), human capital management and analytic applications will drive the increase in business expenditure.
Device sales will also be a stronger driver of IT spending come 2018. After experiencing an uptick of 5.7% in 2017, the segment is expected to experience further growth this year by 5.6%. This will primarily be driven by end-user spending on devices. While unit sales is expected to decrease, the ever increasing price of devices will contribute to the increase. Spending on PCs is expected to remain stagnant in 2018; however, the continued migration of businesses to Microsoft's latest Windows 10 platform is expected to drive positive growth in business in China, Latin America and Eastern Europe. iOS shipments are expected to grow by 9.1%.
With the AI revolution turning to full swing with Augmented Intelligence such as IBM's Watson, Machine Learning and the many other AI technologies, businesses will begin to see opportunities budding from this segment of technology. Not only will their business costs decrease due to more efficient work thanks to the implementation of AI, they will be able to recover an estimated 6.2 billion hours of worker hours. One of the many applications of AI will be in the analysis of large amounts of data and also in customizing the user experience of a given platform.
"Looking at some of the key areas driving spending over the next few years, Gartner forecasts $2.9 trillion in new business value opportunities attributable to AI by 2021, as well as the ability to recover 6.2 billion hours of worker productivity…That business value is attributable to using AI to, for example, drive efficiency gains, create insights that personalize the customer experience, entice engagement and commerce, and aid in expanding revenue-generating opportunities as part of new business models driven by the insights from data."

– John-David Lovelock, Research Vice President
---
Also published on Medium.