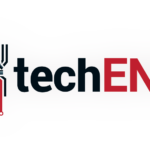 MOBA (Multiplayer Online Battle Arena) players rejoice! You'll be able to a brand new MOBA on the go with you; all you'll need is your mobile device. Garena, one of the country's foremost game publishers, is bringing a newly translated and localised version of the popular MOBA, Arena of Valor, to Malaysia.
Arena of Valor is a 5v5 MOBA that has been designed from the bottom up for mobile devices by Tencent. It first launched a year ago in Taiwan and has quickly been released countries of the Southeast Asian region such as Thailand, Vietnam and Indonesia. The game has quickly become one of the most downloaded apps in the Google Play and Apple App Store.
Arena of Valor brings all the iconic features of the MOBA genre and brings it in an easy to consume package designed exclusively for mobile. The game's controls and mechanics have been carefully adapted to the mobile platform; with controls which are easy to use and understand. The game also brings with it epic heroes and some familiar faces from some of the most iconic franchises and  comics.
The game will allow users to get a choice of 14 permanent heroes from the get go. 2 heroes will be unlocked upon the completion of the tutorial which is about 20 minutes long. An additional 8 heroes are unlocked by playing three games with each character while the remaining 4 heroes are unlocked by playing games with friends.
The games will be available on both Android and iOS at the end of October. You'll be able to play Arena of Valor on devices such as the iPhone 5 or the HTC One X. However, it's recommended that you use devices such as the Galaxy S6. In tech terms, you'll need a minimum of a Snapdragon 400 with 1GB of RAM. The recommended specifications are Snapdragon 800 with 3GB of RAM.
Garena is partnering with Digi to bring free gaming to Digi subscribers. That said, the telco company will be supporting Garena at their first Arena of Valor event later this year at Comic Fiesta with exclusive promotions. We'll keep you updated with details as we get them.
You can pre-register for the at the official Arena of Valor website.
---
Also published on Medium.