Image taken from Samsung's Note9 Teaser Video on YouTube

"Storage Full"

"Insufficient Space"
Don't you just love it when your smartphone sends you those prompts? I mean it's such a joyful experience to take that perfect picture of your child or your pet and you find out that there isn't enough space in your device, isn't it? I mean we've been conditioned for so long with all our devices constantly reminding us that they're filled with our memories, work and media. But aren't you just tired of being constantly told that you don't have enough? I know I am.
Up until now, we've had to fork out a significant portion of our hard-earned money to get some relief from this. A smartphone with 64GB of on-board storage without SD card support could run you about RM3,500. However, with the new Samsung Galaxy Note9, you'd be able to get 128GB for the RM3,699 with the ability to add up to 1TB of space with a microSD card. Of course, if you need more storage, you have the option of the 512GB version which allows you to have a total of about 1.5TB of space with a microSD card. Of course, commercially, only 512GB microSD cards are available (for now).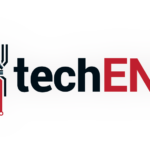 So, what exactly can you do with the space you get in a Galaxy Note9? Here's 5 ideas.
Take as many pictures and videos you want of your cat or kid (whichever you prefer). You'll probably only see that irritating prompt next century with the amount of space you have on your Galaxy Note9.
Download your favourite Netflix and iflix shows to view on the go – even without connectivity. The Galaxy Note9's large storage capacity should allow you to take Arrow, The Flash, Supergirl, Star Trek Discovery, Insatiable and more on the go.
Download your favourite songs on Spotify. You'll be able to take your whole Spotify library on the go with the space you have on your Galaxy Note9… Maybe even more. This also means that you won't need to depend on online connectivity to get your musical fix when you're on the go! Even if you want to show off, you can just blast the song on the Note9 with the front firing, AKG tuned speakers. You can even use the S-Pen to control the music from a distance! See… so convenient!
Download your favourite comics and manga to take with you wherever you go! I mean Naruto, Goku, Lucy, Natsu and Izuku can't just be waiting for you to come back home to be read, can they? I mean MANGA IS LIFE! (oops… sorry… my inner otaku just appeared).
Carry all your important presentations with you! There's enough space on the Galaxy Note9 that you'll even be able to carry that humongous 2GB presentation with you with ease! You know what's even better? You won't even have to carry your laptop with you. All you need is to do to present is wirelessly connect to the display. You even have a remote presenter with the S-Pen. All you have to do is click on the button once to move a slide ahead and twice to move a slide back. That's a big win now, isn't it?
---
Also published on Medium.