Samsung recently announced their latest flagship, the Galaxy Note9. Together with the Note9,Samsung also announced a more power, updated version of their built-in personal assistant: Bixby. The latest update of Bixby makes the artificial intelligence infused personal assistant more aware of contextual queues and the ability to recognise more natural commands. One thing Samsung didn't announce during their Unpacked keynote was that Bixby vision has now been augmented with Adobe Scan. Adobe Scan is Adobe's mobile app for scanning on the go. The app utilises your mobile phone camera to scan documents, receipts, pictures and the like into PDF files.
Adobe  Scan will now become a key component of Bixby Vision. Bixby Vision is the AI augmented camera function of the Samsung camera app. The assistant augmented camera is able to translate text on the fly, identify latitude and longitude and also the weather through different gestures. Now, with the integration with Adobe Scan, Bixby vision will be able to scan documents, receipts and even name cards.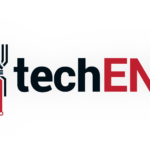 Starting with the Note9, when Bixby vision recognises a document, it will prompt to launch the Adobe Scan application. From there, Adobe's Sensei AI technology takes over. It will identify the documents and scan them into PDFs. Once scanned, you'll be able to use Adobe Sensei to convert your scan into a document or use Adobe's suite of applications to annotate, enhance and edit your PDFs. This also makes keeping track of your receipts and cinch as you'll only have to launch your camera app and the it'll be scanned!
The Adobe Scan and Bixby Vision integration has gone live with the newly launched Galaxy Note9. Older devices such as the S9 and S9+, S8 and S8+ and last year's Note8 will follow. The availability of Adobe Scan will be dependent on the availability of Bixby. But, if you still want to take advantage of Adobe Scan it is available on the Google Play Store as a standalone application.