When you talk about driving and performance cars, you cannot miss the Bavarian based BMW. The German brand has always been at the forefront when it comes to driving experience with cars like the 3-Series. Their heritage comes from racing as well, which also explains their sporty pedigree.
The BMW 3-Series has been a legendary car for the best balance between sporty, racy drive, and practicality. It is not as big as a BMW 5-Series, but it still seats four adults comfortably. Because it is also lighter than the 5-Series, it is more nimble; so steering is more direct and it drives better.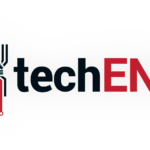 So when they say that the BMW 3-Series is their best selling model in Malaysia, we did not question it. We believed it. The 3-Series was also legendary for its 'sheer driving pleasure'. But the BMW 330e is getting old, a little outdated. So today, they launched the brand new BMW 330i M Sport on the brand new G20 chassis platform.
We do not really talk about cars though, that is not our area of expertise at least. So let us talk about what we are good at; tech stuff. So, the new BMW 3-Series G20 platform. What is so interesting about it that we have to cover it on techENT? Let us go back a little bit, about 10 years back.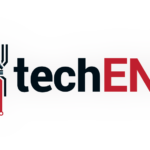 Back then we first saw BMW launch their integrated in-car infotainment system, the iDrive. That was the first time you see a large format display in not just a BMW, in a car. It started a whole slew of large format display for infotainment system in cars. The iDrive is like a computer system in a car, because it sort of is. You can control plenty of things from it too. You can connect and select your Bluetooth devices, look at what song is playing, do some reading, read stuff on the internet, and put your navigation front and center on your dash so you can get lost in style.
In the G20 BMW 3-Series, the 330i M Sport, the one we have here, the iDrive is in its 7th Generation and comes with an improved voice control. Did we mention as well you can unlock the car with your smartphone? Well you have to use a Samsung device with NFC, so it is not universal; but hey that is something. Either that, or start looking into buying a Samsung smartphone maybe? That is also if the NFC unlock feature is a must have for you. The way we look at it is the fact that you are now allowed to leave your keys at home, though it still is not encouraged.
So, the 7th generation BMW iDrive, what is new? It now packs Apple CarPlay and Android Auto in the system now. With the previous iDrive on the BMW 330e at least, you had the option of getting Apple CarPlay integrated into the infotainment system, but we found out that the Apple CarPlay is an MYR700 premium on top of the over MYR300,000 price tag of the car. No options for Android Auto for iDrive 6.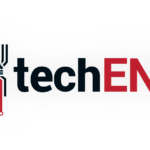 The iDrive 7 also continues on that very clean look of iDrive 6 except with more colours and very pretty instrument cluster that is also made of digital display – it is the age of the geek baby. But there is no Head-Up Display (HUD) display anymore here, which will be sorely missed. Operating it is as simple as before and even more intuitive, 10-minutes of fiddling around was all we needed to get familiar with the system and even play around with the instrument cluster. Connecting your smartphone to the car via Bluetooth has never been easier. You still have to do a little bit of digging but, navigating through the menu system is so simple with the very familiar iDrive navigation tool. If using that center console is not your thing, you can even use your finger on the touch sensitive display to work around the system.
The expansive display is perfect for touch input. It does get a little out of reach though when we wanted to hit the back button on the display when we are driving, well at least for me that was an issue (I have short hands, stop it). Media and cruise control though is easily controlled from your steering wheel buttons and everything is displayed on your instrument cluster when you do use your steering wheel buttons. That way you do not even have to take your eyes off the road, which is nice and much safer. We still miss the HUD.
Overall though, the BMW iDrive 7 is much cleaner than before and is as responsive as before. Everything feels fast, and smooth. It was a pleasure to work with and feels very seamless. All that would add up to a better driving experience and makes long journeys much more bearable. well, even short drives are much less of a pain with the nice and smooth iDrive.
If you do wish to try it or view the brand new BMW 330i M Sport with iDrive 7 you can head to MiTEC from 29th to 31st of March to look at the new iteration of BMW's legend. If you want to put an order in, you can do it there too at MYR328,800. Currently the 330i M Sport is the only G20 3-Series that is available in Malaysia currently, there will be more variants coming in the coming months obviously.