The gaming industry ten years ago pales in comparison of the gaming industry today. Production costs shoots over the millions and sales go even higher. The eSports phenomenon is booming and is close to getting recognised as a legitimate sport that has proper professional athletes. These eSports athletes even make millions off games that they compete in.
Naturally too, every other PC manufacturer out there talks about gaming like it is the holy grail of computers. The amount of gaming PCs and gaming peripherals that you can find today is madness. They are all the rage. They are also getting more and more expensive. Of course, you need them; the power to run the latest games at the highest settings and at the highest possible frame rate. All in the name of realism and immersiveness.
What if we tell you that you do not have to spend thousands and thousands of your hard-earned money to get a good gaming set up though? What if we tell you that you do not even need to consider getting a gaming PC to game properly and smoothly? That is the aim of Google's brand new platform, the Stadia.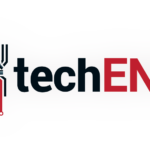 What is Google Stadia? In simple terms it is an online gaming platform, a creation platform, and also a game streaming platform that roots itself on Google's cloud platform. According to the Mountain View based tech giant, their developers have been working on Stadia for two years now. One of the features Stadia boasts is the ability to render high fidelity graphics on the lowest spec of PCs. That was the aim in the earlier stages of the project, testing with high fidelity graphics over low latency network.
From that test, Google managed to bring any AAA game titles to any devices as long it has a Chrome browser and an internet connection. The game chosen as the testing bed was Assassin's Creed Odyssey played at 1080p Full HD at 60fps with stereo audio. With the ability to play any games in high fidelity settings for the game on Google's Chrome browser, there is no need for expensive hardware tha blows a hole in your pocket. You just need a PC with Google Chrome, a set of mouse and keyboard, or a controller. Even your smartphone will be enough.
Since Google Stadia is based on Google's cloud server platform, all you need to do to launch any games is a click on places like YouTube. You do not even have to download the game. That also means you do not need to wait for your 50GB game to download overnight. The headache that is crashed installation, or faulty installations, corrupted installation files, which would require you to reinstall everything is now gone too. You do not even need to sacrifice any disk space for the games. Even patching the game is done offline so there is technically no waiting time for a patch to kick in.
While Google Stadia focuses on playing the games, it does not forget the content creator community that has some fun with the game, makes it fun to watch, and shares the games with the rest of the world.  Streamers can use Stadia to stream to any of Google's platform too, so they are not missing anything out. Developers can even use Stadia as a development tool or even develop their games on Stadia instead utilizing Stadia's tools.
For streamers, live streaming to YouTube would be something pretty simple to do. It should be lag-free too on Stadia since the platform and YouTube runs on the same data centers across the globe. This would give both the streamer and viewers consistent, seamless experiences regardless of platform or device used. Through Google's Stadia, YouTube would also integrate multiplayer capabilities called Crowd Play, where viewers can request to play with the streamer and would be placed in a queue with other viewers who also wish to play with their favourite streamer. With this there is no need for stream sniping where viewers would watch a streamer to click the join game button in hopes of getting into the same game as the streamer. The streamer will have full control over the system and would be able utilize this tool to further interact with their fans.
For game developers on the other hand, Google's Stadia is a powerful and near limitless creation tool. Currently, on Stadia developers can use three different game engines to give the developers the flexibility to play around to give gamers the ultimate experiences. The three game engines included in Stadia currently are UNREAL engine, Unity, and Havok, with the support of Style Transfer Machine Learning system that would enable developers to be more creative. This reduces the time consumed by developers in changing their art styles, or art forms, or even some animation styles with less things to worry about. With Style Transfer Machine Learning, all it takes is an input of a theme or a picture of a certain style and the game would change in real-time with the new art style that has been inserted.
Google has announced that Stadia would be launching this year starting in the USA followed by Canada, the UK, and finally the EU. With the launch it is also said to support 4K resolution running at 60 fps and HDR surround sound. With 8K resolution available in the future. They are also launching their very own Google Stadia controller that connects to your devices via Wi-Fi. There is no word yet on availability of Google Stadia in this part of the world, but we are really crossing our fingers on this one; we would be happy even if it is in Singapore. Here is hoping Google will pick this up and bring their amazing sounding Stadia into this part of the world. For more information on Google Stadia you can visit their developers website here.