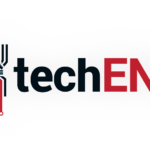 Fujifilm has been making waves lately in Malaysia. They made a comeback into the Malaysian market with their mirrorless X-T2 camera. They then launched more cameras into the market while opening their own concept store in Sunway Pyramid towards the end of last year. This year 2017 they kick-off by launching their latest offering to the professional photography industry – the medium format segment. They launched the brand new GFX 50S, a new mirrorless medium format with its exclusive FUJINON GF Lens ecosystem.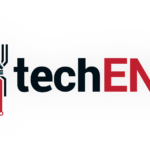 Medium format has been the format of choice when it comes to art photography, prints, and professional studios. The larger than full-frame sensor helps capture more light and in turn more details out of the photos. The only downside to medium format cameras are its weight, and that is why Fujifilm decided that they should go mirrorless. The GFX 50S was born.
The Fujifilm GFX 50S is Fujifilm's latest entry into the high-end medium format camera. The 43.8 x 32.9mm sensor packs 51.4 Megapixel for that extra high-quality photos for the prints. Pair that with their brand new FUJINON GF lenses, you get no compromises in image quality.
The X in the GFX harks to the X Processor Pro technology that was also present in the current X-T2 and X-Pro2 APS-C cameras as well. The X-Processor Pro allows their highly acclaimed Film Simulation color reproduction feature to be etched onto this medium format sensor. Which means you can capture colours as vivid as real life. On top of that, you get a Full HD 1080p video recording at 30fps.
The heft issue that had always been an issue with medium format cameras does not come with this one either. The Fujifillm GFX 50S (body only) weighs just about under 1kg (920kg to be exact). With that weight, or lack of it will allow users to wield it for longer periods of time before needing to put the camera back down. That also means more high-quality shots and options for shots. All that is due to Fujifilm's decision to pull the mirror out of the camera and go mirrorless. Also the body is made of super light-weight magnesium alloy. The images that you see on the Electronic Viewfinder (EVF) is the exact image that you would get at processing. Because its modular as well, you can opt for a tilting EVF.
Then there is a lens. Every good photographer knows that a good camera is nothing without a good pair of lens. That is why Fujifilm developed the brand new GF lenses line up specifically for their medium format camera. The G mounted lenses could support sensors up to 100-megapixel; this 51.4-megapixel is a walk in the park for the lenses.
As of now, they are only planning to release three FUJINON GF lenses which are the GF63mm F2.8 R WR, GF32-64mm F4 R LM WR, and the GF120mm F4 R LM OIS WR Macro. They will be released the same time the GFX 50S is released to the market before March 2017. There are no official pricing yet at this point for the GFX 50S and the GF lenses. Do expect to pay well above MYR20,000-30,000 though. A bit hefty for a mirrorless camera? Remember that this is a medium format, it is more than just an enthusiast type camera. If you are serious about your photography and really live by photography though, this could be the system for you; it is, after all an investment. Gallery and press release after the break.
OPEN YOUR EYES with Fujifilm GFX 50S

Ultra-high image quality medium format mirrorless camera "FUJIFILM GFX 50S" and its exclusive interchangeable lens line up "FUJINON GF Lenses"

 

KUALA LUMPUR, FEBRUARY 21, 2017 – Fujifilm Malaysia unveiled its revolutionary new medium format mirrorless camera – GFX 50S at Lotus Cars Malaysia Showroom, Kuala Lumpur. The GFX 50S adopting a 43.8×32.9mm medium format (FUJIFILM G Format) sensor with 51.4 MP. Featuring premium design and excellent operability stemming from the highly reputable digital camera "X Series" system and the accumulation of image design technology from over 80 years of experience, the GFX 50S achieves the highest ever image quality from Fujifilm.

Introduced as well were the "FUJINON GF63mmF2.8 R WR", "FUJINON GF32-64mmF4 R LM WR" and "FUJINON GF120mmF4 R LM OIS WR Macro" interchangeable lenses, faithfully inheriting the design philosophy of FUJINON lenses, highly evaluated and trusted by photographers from all over the world for many years.

Released with the APS-C sensor in 2011, the X Series system has earned high praise from professional photographers and photography enthusiasts alike, due to its excellent image quality and mobility across a wide range of genres including landscapes, snaps, portraits and sports photos. On the other hand, there were also many photographers craving for the release of a camera equipped with a large-size sensor with an even higher number of effective pixels, which could be used mainly in the fields of commercial and studio portrait photography, while at the same time keeping the excellent colour reproduction of the X Series intact. In response to those voices, Fujifilm developed the GFX 50S and the FUJINON GF Lenses series as a system for photographers that require even higher image quality than can be covered by the current X Series line up.

 

Highlight features of the GFX 50S and FUJINON GF Lenses

Equipped with a 43.8mm x 32.9mm, 51.4 MP CMOS sensor, boasting approx. 1.7x the area of full frame sensors

Both the shape of the light-gathering micro-lenses and the processing from the photodiodes have been customized to achieve a high level of sharpness and broad dynamic range. And thanks to the excellent light reception performance due to the large area of each pixel, room to spare is created in the camera's high sensitivity performance and tone reproduction, achieving high image quality exceeding that of cameras equipped with full size sensors with an equivalent number of pixels. Therefore, precise images can be reproduced down to the smallest detail, conveying the texture of the subject, a three-dimensional feeling, and even the atmosphere of the scene.

 

Equipped with X Processor Pro image processing engine

By using the highly rated X Processor Pro, which is also used in the X-Pro2 and X-T2 cameras, it is possible to experience Fujifilm's acclaimed Film Simulation color reproduction with an ultra-high quality large size sensor. The Movie function also supports Full HD recording at 30p. Users can enjoy high quality video with no post-processing required by using Film Simulation modes just like they would with a still image.

 

Compact and lightweight body with high rigidity due to the adoption of magnesium alloy

With a weight of approx. 1230g when paired with a standard lens (GF63mm F2.8 R WR), the camera weighs approx. 60% of a medium format DSLR camera equipped with a sensor of the same size. Even when compared to a DSLR camera with a slightly smaller full size sensor, the camera comes in at almost the same weight. Overall camera body height and width have also been minimized for maximum flexibility, overturning the common perceptions regarding the mobility of medium format digital cameras.

 

69M-dot organic EL electronic viewfinder and 2.36M-dot touchscreen LCD back panel

 A detachable structure has been adopted which allows for flexible operation according to how the user wishes to use it. Also, by attaching the separately sold EVF-TL1 EVF tilt adapter, the angle can be changed to a maximum angle of 90° when shooting horizontal landscapes and ±45° when shooting in the portrait position. A 3.2-inch, 2.36M-dot touch panel has been adopted for the rear monitor, allowing the user to use touch operations for the selection of the menu, distance measuring points and viewing of images that have been taken. The inclusion of a three-directional tilting LCD screen improves operability and makes viewing images and checking focus even easier.

 

Newly developed large diameter G Mount with excellent robustness and durability

Utilizing the merits of newly developing both a camera body and lenses simultaneously, the GFX 50S adopts a large diameter/short flange back mount with a diameter of 65mm and a flange back of 26.7mm. This construction improves the freedom of the optical design of the lens, greatly contributing to high image quality and miniaturization of the body.

 

Newly developed ultra-high resolution FUJINON GF Lenses

 In preparation for the future, the GF Lens series, newly designed specifically for the GFX 50S, possesses the resolving power capable of supporting a sensor with 100 MP. The lens barrel also features an aperture ring in the same manner as XF Lenses, supporting the intuitive operation of photographers. A C (=Command) Position has been newly added to the aperture ring as well, allowing users to change the aperture using the command dial on the camera's body. In order to prevent incorrect operation, the A (=Auto) Position and C Position feature a locking button installed on the aperture ring that must be disabled to implement changes.

 

Product name, release date

Product Name
FUJIFILM GFX 50S

 

FUJINON

GF63mmF2.8 R WR

 

FUJINON

GF32-64mmF4 R

LM WR

FUJINON

GF120mmF4 R

LM OIS WR Macro

Release Date
 

Late February 2017

 

Late February 2017

 

Late February 2017

 

Late February 2017

 

Main Product Features

The world's highest level of photographic image quality, produced by the integration of a large 43.8 x 32.9mm CMOS sensor (FUJIFILM G Format) and image design technology cultivated by Fujifilm's 80+ year history.

Overturning common perceptions of traditional medium format digital cameras with a small, lightweight body made of magnesium alloy and equipped with an ultra-high definition detachable EVF adopting a 3.69M-dot organic EL panel. The GFX 50S is the world's first*1 mirrorless medium format digital camera with a focal plane shutter, combining the same mobility as full-size cameras with ultra-high image quality output achieved due to the large-size sensor with a high pixel count.

Inheriting the philosophy of the X Series, an easy-to-use dial operation system which allows the user to intuitively change and view camera settings, and a "camera-like" design that brings a strong sense of joy to the user.

Brand new development of the extremely robust and durable large diameter G Mount, made specifically for the 43.8 x 32.9mm large size FUJIFILM G Format sensor, as well as the ultra-high image quality FUJINON GF Lens series, combining the resolution capabilities and tone reproduction capabilities of making full use of the power of the 51.4 MP CMOS sensor. Utilizing the strengths of simultaneous development of an exclusive design of camera body, mount, and lens lineup, this camera system was created in the pursuit of the world's best image quality.

Offering various dedicated accessories to construct a system that can respond to the detailed requests of professionals, users can select the solution that is easiest to use according to their shooting scene and method.

VG-GFX1 vertical battery grip greatly improves convenience when shooting from the vertical position (sold separately)
EVF-TL1 EVF tilt-adapter, capable of changing the EVF mounting angle (sold separately)
H MOUNT ADAPTER G (sold separately) for mounting SUPER EBC FUJINON HC interchangeable lenses developed for the FUJIFILM GX645AF (*discontinued product) medium format film camera
VIEW CAMERA ADAPTER G, capable of using the GFX 50S as a digital back (sold separately)
HS-V5 for Windows tethered shooting software, indispensable for professional filming sites, and Tether Shooting Plug-in PRO for Adobe® Photoshop® Lightroom® (each sold separately)
RAW FILE CONVERTER EX2.0 powered by SILKYPIX (free of charge) RAW development software and Adobe® Photoshop® Lightroom® / Adobe® Photoshop® CC (sold separately)

 The GFX 50S and FUJINON GF Lenses culminate to create a new camera system capable of creating the world's highest level of photographic expressions by combining the thorough incorporation of knowledge regarding exterior design, optical design, image quality design, and circuit design which Fujifilm has accumulated over many years of developing photographic film, medium/large format camera lenses, and the recent X Series, together with a large-size sensor capable of demonstrating that knowledge to the fullest capacity. This product is surely one that will satisfy the needs of photographers who are not satisfied with the image quality of existing cameras, or those who desire higher quality images. With the GFX 50S, the GF Lens group, and the X Series system, Fujifilm will continue to provide everyone with the splendour of photography and the joy of taking photos.

All products expected will be available by March at FUJIFILM Malaysia appointed dealers nationwide. For more information, please visit www.fujifilm.com.my