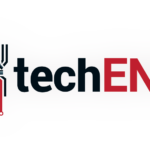 The Battle Royale genre of games has recently become the talk of the town with the incredulous rise to popularity of titles such as Player Unknown Battlegrounds (PUBG) and Fortnite Battle Royale. Having dominated the PC and console charts for the better part of last year, it comes as no surprise that developers are now looking to mobile as the next platform for the genre.
Enter Free Fire Battlegrounds. The game brings the excitement and frustrations of the battle royale genre to mobile; making the genre more accessible than ever by removing its biggest barrier to entry – a gaming rig. Free Fire is published by Garena and joins the publishers impressive arsenal of games which include titles such as Arena of Valor, League of Legends and FIFA 3 Online.
The gameplay of Free Fire Battlegrounds will be very familiar to PUBG players. You'll be parachuting on to a remote island where you will need to survive. How are you going to do this? You'll need to scavenge for items and weapons which have been scattered around the map in the game. Your ultimate goal: be the last one standing.
Akin to Fortnight and PUBG, there is no one way or tactic to be the last one standing. In fact, you'd probably be able to win simply by coasting around stealthily and letting your 48 opponents take themselves out one by one. Of course, some may prefer the more hands-on approach of hunting down their opponents with high impact weapons. Co-operative play is also an option in game. You'll be able to for teams with your friends to take down others in game.
The game features fast paced game play, on screen controls and graphics that are optimised for most mobile devices. The game was stealthily launched on the 4th of December 2017 and has grown to become the number 1 game in 23 countries around the world. It's also within the top 5 games in 50 more countries.
The game is officially available on both iOS and Android for free. You can click on the download buttons below to download it for yourself.
---
Also published on Medium.