The food delivery industry has grown to be a huge thing in Klang Valley at least. Of course, with all the hustle and bustle of city life you can be forgiven for being lazy once in a while when it comes to having meals. You will associate food delivery with one of a few names as well, depending on preference. Two of the biggest names, currently, are foodpanda and GrabFood. While GrabFood has risen to its current popularity thanks to a bunch of factors, they are not the first food delivery solution in Malaysia. That 'first-in-market' title goes to foodpanda when they first started in Malaysia at 2012.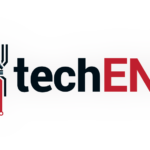 The brand has gone through a major rebranding once though, changing its primary colour to the currently iconic and very recognisable pink. They serve over 80 countries in the Asia Pacific region. With the expansion of their service as well, their service casts the widest net over Malaysia.
So, today marks their expansion into six new cities in Malaysia. The six new cities are Ipoh, Malacca, Seremban, Kuching, Miri, and Kota Kinabalu. These adds to the other regions that they are already serving including the major part of Klang Valley, Putrajaya/Cyberjaya, Penang and Johor Bahru. Yes, some of the cities are also iconic food cities in Malaysia.
Additionally, Gong Cha is announcing a brand new type of bubble drink. Specifically they are introducing chocolate flavoured bubbles. The chocolate flavoured bubbles will be available exclusively on foodpanda in July ahead of the physical stores' availability.
foodpanda now feature food offers from over 6,000 restaurant and food vendors nationwide. They also offer 24/7 delivery service, of course that depends on the opening hours of the chosen stores too. The delivery charge has been pegged to MYR 3 in Klang Valley and MYR 2 in other parts of Malaysia. Minimum orders has been pushed down to MYR 5 too allowing for a higher level of flexibility in delivery options and amount.
The foodpanda app is available for free on Google's Play Store, and Apple's App Store. For more information regarding foodpanda and its availability and services you can head over to their website.