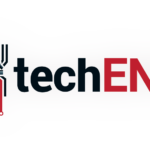 Black Friday and Cyber Monday are two of the biggest commercial events in the world. It started off as an American effort to help retailers get out of the red in their ledgers by offering amazing discounts. However, over the past years, the once US only event has now become a worldwide phenomenon. In recent years, with globalisation and the internet, events such as Black Friday, Cyber Monday and even Single's day have become more  prominent in Malaysia.
Jumping on the Black Friday and Cyber Monday bandwagon, upcoming brand Flash, has decided to give their latest Flagship, the Flash Plus 2 a significant price cut. The 2GB/16GB variant of the Flash Plus 2 will be going for RM479 while the 3GB/32GB variant will be going for RM605. Both devices are being discounted by RM124 exclusively on Lazada. The discount extends from Black Friday all the way until Cyber Monday (25th November – 28th November).
The Flash Plus 2 is the latest in TCL's line-up of devices which prides itself in having an amazing camera at a price point which everyone can afford. The Flash brand was initially launched under the Alcatel Onetouch brand a few years back but has been spun off into its own brand focusing on the younger, hipper crowd.  The Flash Plus 2 brings their commendable camera performance, the metal build and fingerprint sensor together in a package which is amazing both in performance and feel. The Flash Plus 2 comes with MediaTek Helio P10 processor, fingerprint scanner, HiFi Audio, a 5.5-inch display and close to stock Android 6.0 Marshmallow.
Don't forget to head down to Lazada for the exclusive offer!
If you want to know more about the device, don't forget to take a look at our In-depth review of the Flash Plus 2!
Flash Plus 2
Pros
Budget Friendly
Good Value for Money
5.5-inch display
Full HD Resolution
Storage with microSD support
Good battery life
Smooth Vanilla(stock) Android 6.0 Marshmallow
Good Build
Fast Charge
3GB RAM *optional*
Swapable aluminium back cover
Full HD 60fps video recording
Cons
Smaller battery than predecessor
uncomfortable to hold (sharp angled edges)
non-removeable battery
very generic candy bar look
Camera no OIS
No Gorilla Glass
In A Nutshell
The Flash Plus 2 is the replacement for the Alcatel Flash Plus. Losing the Alcatel name makes the Plus 2 the flagship of the Flash brand. With price starting at just below MYR500 up to MYR749, it is hard to ignore this device with its solid build quality. It even features a stock Android 6.0 Marshmallow with minimal bloatware.Although only packing 3,000mAh of battery the device can easily last you a day at least. It may not be a very good looking device front the front but it does feature a fingerprint sensor and fast charging; features you hardly find in devices in the price range. It even shoots Full HD videos at 60fps, making it even more compelling. Its online exclusive sales channel may keep certain segments from reaching it. But it does target the younger more online community. With its sort of price point, it is harder to find any device that is better or at least as well equipped as this one.